Add to Bookmarks
Get the #SmithersVibe this summer!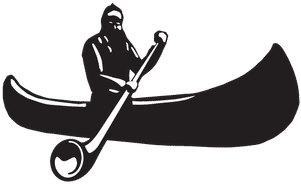 Do the 21 in '21 Explore Smithers Challenge — June 25 to August 15, 2021
Indulge in the magic of the beautiful Bulkley Valley on the unceded traditional territory of the Witsuwit'en people, share your stunning photos of the awesome local adventures you get up to this summer — try for 21 in '21! — tag them with both #21in21smithers and #smithersvibe. Join our followers each week to vote on the selected photo entries to win weekly prizes AND two spectacular Grand Prizes. Some restrictions apply. Please read eligibility and rules outlined below.
Explore local and support local!
This promotion is now over and was tons of fun! Stay tuned for next summer in hopes we do it again.
--
HOW TO PARTICIPATE • WEEKLY THEMES AND SAMPLE ACTIVITY LIST • RULES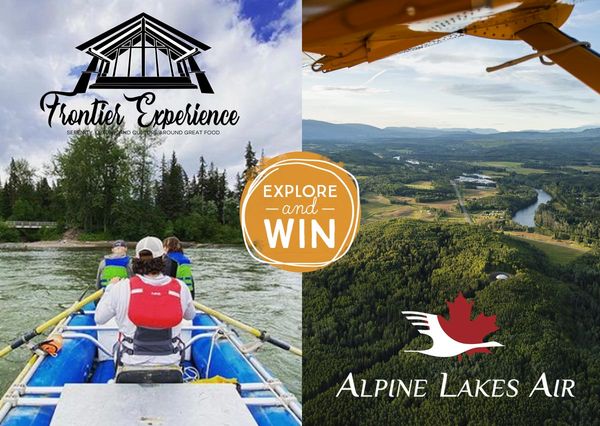 Grand prizes for best photos & active engagement
Show us your best photos and see if you can get 21 different activities under your belt!
Bulkley River Float Trip
for 4 w/ Frontier Experience (selected July 15)
Bush Pilot Special "Flight Seeing"
for 4 w/ Alpine Lakes Air (selected Aug 1)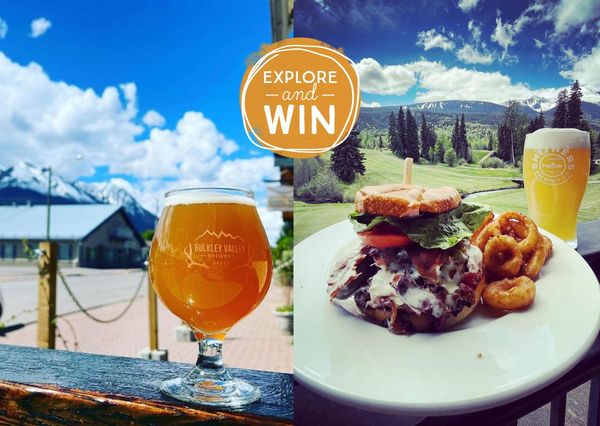 Weekly Theme Prizes for best photos
Brewery Treats! Ski Passes! Restaurant Meals! Gift Cards!
Vote weekly via social media on our selection of finalists to determine each week's winner.
FOLLOW US and VOTE!
FACEBOOK @SmithersTourism
INSTAGRAM @tourismsmithers & @smithersvibe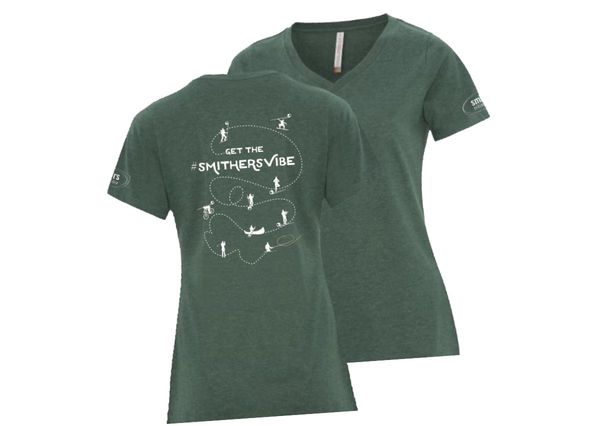 Cool T-Shirts
for the 1st 50 people who visit the Smithers Visitor Centre (1411 Court St., Smithers BC) to DROP OFF their paper entry forms.
3 Steps and you're in!
1. Submit your entry form
Do this 1st so we can find you online. You MUST submit your entry form AND post and tag your 2021 photos to be entered to win.
DOWNLOAD Entry Form or fill in ONLINE Entry Form
DOWNLOAD & DROP OFF at the Smithers Visitor Centre, 1411 Court St. in Smithers. You can also pick up an entry form at the Visitor Centre NOTE: The 1st 50 people who VISIT the Smithers Visitor Centre to DROP OFF their paper entry form get a cool #smithersvibe t-shirt! T-shirt colour and sizes subject to what's available at the time of pick up.
Alternatively, you can fill in our ONLINE entry form at the bottom of this page
2. Post your photos on Facebook + Instagram
tag them with #21in21smithers & #smithersvibe
OPTION: if you don't have a social media account, email your photos to info@tourismsmithers.com and we'll post them for you. NOTE: Photos must be taken during the 21 in '21 Explore Smithers Challenge timeline: June 25 to August 15, 2021
3. Follow us on social media for details on weekly themes and to vote on our selection of finalists each week.
Weekly Themes & Activity Ideas
Here's some suggested activities, but feel free to come up with your own! Drop in or contact the Smithers Visitor Centre if you need more info or have questions.
Explore the Arts (Week 1: June 25 – July 2)
Not to toot our own alpenhorn, but Smithers is well-known for its amazing, unique, and inspiring art scene. To kick off this contest, we could think of no better way to get out and explore Smithers than by engaging with this town's creative character.
Admire the work of a local artist, crafter, or potter – check out some of the local studios
Head into the Smithers Visitor Centre at 1411 Court St. to pick up the Mural Tour brochure to take in the amazing talent we have in Smithers. Don't forget to snap a pic with the murals!
Dress up for an outing to the Smithers Art Gallery, then lunch or an early dinner afterwards for a classy adventure
Keep a look out for any livestreams – or even LIVE music with BCs careful reopening of outdoor events — to enjoy the talented voices of the Valley
Dance around the town to the music of local artists on your device – many of our musicians have songs on Spotify and Apple Music!
Maybe you're the artist – show us your favourite piece (painting, music, dance, sketching, theatre) that best represents Smithers
Creative Kids – we'd love to see pictures of the beautiful rock paintings, watercolours, multimedia, or any other art that our Valley's kids have been up to! If you need help getting started, the Smithers Art Gallery has an 'Art at Home' section on their website and free printables for artsy kiddos
Look for more ideas on our Arts & Music page
Explore the Open Road (Week 2: July 2 – July 9)
Take the road less travelled! Head down the Telkwa High Road from Telkwa to Witset and enjoy the scenic beauty of the mountains
Stop at Witset and take in the power of the Widzin Kwah Canyon
Head into the Smithers Visitor Centre to pick up information on the Glacier Tour or the Mountain Tour for some beautiful views of the Valley!
Take the long way home, along the circle route of Round Lake Road onto Woodmere Road (don't forget to count the number of birdhouses on the route)
Grab your wheels (of any kind, motorized or not!) or lace up your running shoes and head to Simcoe Loop, Driftwood Road, or any of our open roads along the rolling fields of the Valley
Go from ice cream shop to ice cream shop! In Smithers, find the Frozen North Ice Cream Parlor and fuel up, then ride or drive down Tatlow Road to the Telkwa railway-foot bridge, park and stroll over to the Village for a snack at one of the food trucks or the Telkwa ice cream stand
Ride or drive around Tyhee Lake – go part way and drink in the view or circumnavigate the whole lake for a great loop. Stop at Tyhee Lake Provincial Park and jump in the lake to cool off.
Explore the scenic Snake Road Loop in the Driftwood area. From town, ride or drive up Old Babine Rd, turn left on the Telkwa High Road then left again on Snake Road till you get back to Old Babine Lake Road
Take a bridge back in time! Head out to Quick and walk over the old single-lane wooden foot bridge over the Bulkley River at the end of Walcott Road. Take a picnic with you and enjoy the river
Go higher! Head up Babine Lake Road to McKendrick Pass and go for a dip, a paddle or a picnic at Chapman Lake.
Look for more ideas on our Touring Routes & Circuits page
Explore History (Week 3: July 9 – July 16)
Head to the Smithers Museum to learn more about the creation of the town
Head out on a nice drive to Witset for one of their Cultural Tours, and explore the Widzin Kwah Canyon House Museum to learn more about the Witsuwit'en Nation.
Pick up a Smithers Culture Crawl brochure at the BV Museum, and take a stroll through the town to spot the historical buildings
Head to the Telkwa Museum to learn more about 'historic Telkwa'
Take a trip to Driftwood Canyon Provincial Park, and see if you can spot a prehistoric fossil (please, do not take fossils out of the park)
Look for more ideas on our Culture & History Tours page
Explore Some Peace of Mind (July 16 – 23)
Time for some retail therapy [yes, you deserve it]! Head down Main Street and peruse our collection of eclectic, unique stores. Don't forget to head down the side streets so that you visit all of our retail gems!
Challenge yourself to eat alone at one of our many restaurants – you could even take yourself on a picnic to read in our community gardens or at a bench in one of our beautiful parks. This is also a great date idea if peace comes from hanging out with your favourite people — best friends, old friends, new friends, parents, and siblings, as well as significant others!
Grab a drink-to-go and walk down the Perimeter Trail to rejuvenate body and mind
Put on your coolest helmet and bike around town, and then stop by one of our bars and breweries to savour a locally crafted brew [or wine or other non-alcoholic beverage, if that suits you better!]
Try out a new recreational activity – whether that is yoga, golf, cycling, fishing, or renting out a paddleboard/kayak from a local vendor!
Enjoy the independence and freedom of pedaling up, down or traversing a mountain on two wheels, and try one of our mountain bike trails or skills parks that we have in Smithers!
Pack up yourself or your family and enjoy a relaxing staycation at one of our recreation sites or campgrounds, away from it all.
There is nothing more peaceful than a lovely campfire at night: show us your s'mores and the landscape you (safely) built a fire at!
Exercise is good for the body and mind – especially if it's with a friend! Try out a game of tennis, a swim, a rock climb, a game of squash, a run down the Perimeter Trail, ping pong, dance classes, or a hike up to a new viewpoint (pop into the Visitor Centre for some inspiration)
Game for a game? Try out either of the two disc golf courses in Smithers or Telkwa or try 9 or 18 holes or go hit a bucket of balls at the Smithers Golf & Country Club for a fun way to 'swing' into summer.
Look for more ideas in our Things To Do section
Explore an Exceptional Adventure (July 23 – 30)
Experience the thrill of riding horseback on a trail ride! [Horseback trail rides can start at $40/day, or send your kids to an unforgettable horse-focused day camp] check out Mountain View Adventures.
Take a scenic bush pilot flight tour starting from around $200. Check in with Alpine Lakes Air.
Take a 20 minute helicopter trip and view mountain vistas, around $560 for 5 people [in your bubble, of course!] Check with the local helicopter companies.
Take a guided float trip down the river or treat yourself to one of the cool "experiences" on offer with Frontier Experience
Learn to flycast! Contact Oscar's Source For Adventure to see what's happening OR take a private flycasting lesson with The Upper Skeena Angling Guide Association and they will donate 50% of the lesson fee to support our important and 100% volunteer-run Bulkley Valley Search and Rescue. The private 90-minute lessons are being offered for up to two people per $150 lesson, ages 12 and up, with a professional guide from the Bulkley Valley. For info, contact Missy Moure missy@missymoure.com
Paddle or drift on a lake in a rented kayak, canoe, or SUP/paddleboard from Aquabatics, a raft or a pontoon from McBike & Sport — cast your line to catch the 'big one!'
Rent an ATV and go explore the backcountry. Try Harvey Mountain Adventures for more info.
Let your kids enjoy some time hiking and exploring nature with Stardust Traveller and YOU can enjoy a kid-free outing with your friends, your partner, or yourself, while they do it!
Tent over-night at one of the tenting sites available in the Babine Mountains, or the recreation sites in and around the Valley, and please show us the stunning photos of the stars that you will see from there!
Do a sunrise or a sunset hike, bike, walk, or drive to a lookout point in Smithers, and let's see those exceptional photos!
Look for more ideas in our Things To Do section
Explore Nature (July 30 – August 6)
Enjoy the landscape from the marsh viewing platform at Tyhee Lake Provincial Park
Take a hike! Head up on a new-to-you hike, or a beloved 'Old Faithful' – from Crater Lake, to the Babine Mountains, to Moose Mountain, you have plenty to choose from
Don't rock the boat! Enjoy one of our many lakes by swimming, paddleboarding, kayaking, canoeing, or otherwise floating on their waves
Create a cozy campsite and sleep under the stars at one of our many beautiful, quiet campgrounds or recreation sites
Chill out – refresh yourself with a splash of water from a cool mountain lake – Dennis Lake, Chapman Lake and Crater Lake are just a few of the mountain-fed lakes we have in the area
Head out to dangle your toes in the longest lake in BC – Babine Lake!
Cast a line at one of our many, many amazing fishing locations, and show us that big catch!
Look for more ideas in our Things To Do section
Explore Sweet Treats and Eats (August 6 – 13)
Challenge yourself to make a dinner (or even a whole day's worth of meals!) from local artisans' and farmers' produce. Check out the Farmers Market on Saturday mornings at Central Park - right next to the Smithers Visitor Centre
With local eggs, bake a cake, cookies, cupcakes, or any sweet treat, and decorate it to represent Smithers!
Grab food from a local restaurant, and head out to a picnic at one of our beautiful parks or gardens. Bonus points for grabbing a cake from a local bakery and cutting it using wine glasses (ifykyk)
Stay chill on a hot day by getting ice-cream at one of our local vendors in Telkwa or Smithers. Make sure to snap a picture before it melts!
Show us what adventure food you pack up so that you have energy for the big climb (and we definitely want to see the view that that food got you to!)
Try a restaurant "wheel of fortune" – put all the restaurants in Smithers into an online spinning wheel, or go low-tech and put the names of restaurants in a hat, and head to the one fortune decides you should eat at!
We challenge you to try a new meal at a local restaurant (bonus points if it's also a new restaurant for you!)
Play "Eat, Pray, Love". Play a game of 'rock, paper, scissors' (or a coin flip!), and the winner gets to decide what restaurant in town you go to (hence the 'eat', 'praying' for your choice, and 'love' when you win!). Play it three times for a three-course meal (appys, meal, dessert)
Look for more ideas on our Eat & Drink page
Explore THE BULKLEY VALLEY (free-for-all idea for the weekend of August 13 – 15)
Show us the most memorable adventure you have had this summer in the Bulkley Valley. Whether you explored nature, history, art, the open road, the sweet treats, or the views, we want to see whatever it was that made your summer exceptional.
NO PURCHASE OR PAYMENT NECESSARY TO ENTER OR WIN. A PURCHASE WILL NOT INCREASE YOUR CHANCE OF WINNING.
Eligibility
To be eligible for this Contest, an individual must:
be a legal resident of Canada; and
have reached the age of majority in their province at the time of entry.
Submit photos taken during the 21 in '21 Explore Smithers Challenge timeline: June 25 to August 15, 2021
License
By entering this contest, you are giving Tourism Smithers permission to publish your name, your photos and videos in print and online for promotional purposes.
Winner Selection
All winners may be required to correctly answer a skill-testing question.
T-shirts:
T-shirts go to the 1st 50 paper entry forms dropped off at the Smithers Visitor Centre, 1411 Court St., Smithers BC. T-shirts must be picked up in person. T-shirt colour and sizes subject to what's available at the time of pick up.
Weekly Winners:
Tourism Smithers and the Smithers Visitor Centre staff will select weekly finalists that will be voted on via social media to determine the weekly winner.
Grand Prize Winners:
will be determined by Tourism Smithers and the Smithers Visitor Centre Staff. Winners will be announced online and notified by phone or email via contact info listed here.
Prizes
Some restrictions apply. The exact details and components of Weekly Prizes and the Grand Prize Trips will be finalized by sponsors, in consultation with the winner, after a winner has been declared, and all such details and components will be subject always to sponsors' sole and absolute discretion. Any costs and expenses for Grand Prize Trip components not specifically included by sponsors in the finalized Grand Prize Trip package and all other costs and expenses not specifically referred to here (including without limitation incidental hotel expenses, additional accommodations and transportation if required, additional activities, meals, gratuities, travel and health insurance, travel documentation and items of a personal nature) and all applicable taxes in respect of any such additional costs and expenses, will be the sole and exclusive responsibility of the winner and/or the Selected Guests.