We respect your privacy.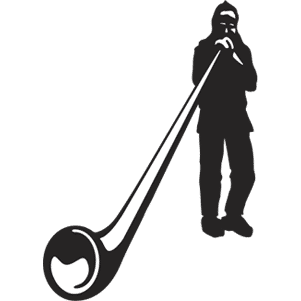 Tourism Smithers wants you to know we respect your personal privacy when you visit our website.
CONTACT INFORMATION
We collect contact information that you provide to us during any correspondence – by phone or email – and our intention is to use it to help us reply to your inquiries for product and service information. Visitor information is not disclosed to anyone except to Tourism Smithers and Visitor Centre personnel who need the information in order to respond to your request. We do not use the information to create individual profiles, unless otherwise stated, nor do we disclose the information to anyone other than those working to provide you with a response or in need of analytical information. We strive to keep your personal information in strict confidence and maintain appropriate procedures to ensure that personal information in our possession is accurate and, where necessary, kept up to date. We undertake all reasonable and appropriate technical and organizational safeguards to protect personal information against loss, theft, unauthorized access, disclosure, copying, use or modification. It is the spirit of this statement to comply with the legislation set forth in The Personal Information Protection and Electronic Documents Act of Canada (April 2000) and the General Data Protection Regulation (2018).
WEBSITE TECHNOLOGIES & NON-PERSONALLY IDENTIFIABLE INFORMATION
Non-Personally Identifiable Information refers to information that does not by itself identify a specific individual. When you interact with our website, certain types of "non-personally identifiable" information may be collected or stored by our website provider, for example information re the web browsers and IP addresses used, the pages or the links that get clicked, entered or exited on. This kind of information is used to gather statistics, analyse trends and improve website applications. We do not connect the Personally Identifiable Information with the Non-Personally Identifiable Information that gets collected on our site. Logged information is kept indefinitely as administrative and research material; it is not disclosed outside of the Tourism Smithers host site personnel. Aggregate (completely non-identifying) statistics generated from these logs may be reported as part of research results.
COOKIES
The website may use "cookie" technology to improve and speed up your online experience as you navigate through our website. Cookies are text files which are commonly downloaded to your computer or mobile device when you visit a website. The text contained in the cookie generally consists of a sequence of letters and numbers that uniquely identifies your computer or mobile device. We do not extract personal information about you during this process. Your web browser may enable you to disable cookies, but that may impact some of the functionality of the website.
EXTERNAL LINKS
Parts of our Site contain links to third-party websites for your convenience and information. If you use these links, you will leave our Tourism Smithers website and we do not control the content and are not responsible for the information or privacy terms of those sites. Please be sure to review the privacy policies of each site you visit. This Online Privacy Statement does not cover the information practices of those websites linked to or from the TourismSmithers.com website.
CHANGES TO PRIVACY POLICY
Due to the constantly changing nature of our business, we reserve the right to change, update or modify this Privacy Policy at any time at our sole discretion, and will post any new Privacy Policy here. Any such change, update or modification will be effective immediately upon posting on our website. By going to our website or utilizing our services you are deemed to have consented to our Privacy Policy and will be bound by its terms.
CONTACT US
Tourism Smithers welcomes your comments regarding this Privacy Statement. If at any time you believe that the Tourism Smithers website has not adhered to this Privacy Statement, please notify us and we will use all commercially reasonable efforts to promptly determine and correct the problem. You may contact us by e-mail or by phone as listed on our CONTACT PAGE.
TERMS & CONDITIONS
You may not otherwise use, modify, copy, print, display, reproduce, distribute or publish any information from this site without the express permission of Tourism Smithers. At any time Tourism Smithers may, without notice, make changes to this site or to the services or products described in this site. Information found on this website may contain technical inaccuracies or typographical errors. Information may be changed or updated without notice. Tourism Smithers may also make improvements and/or changes in the products and/or the programs described in this information at any time without notice. Any comments or materials sent to Tourism Smithers, including feedback data, such as questions, comments, suggestions, or the like regarding the content of any such documents (collectively "Feedback"), shall be deemed to be non-confidential. Tourism Smithers shall have no obligation of any kind with respect to such feedback and shall be free to reproduce, use, disclose, exhibit, display, transform, create derivative works and distribute the feedback to others without limitation notwithstanding the terms outlined in our Privacy Policy. Further, Tourism Smithers shall be free to use any ideas, concepts, know-how or techniques contained in such feedback for any purpose whatsoever, including but not limited to developing, manufacturing and marketing services incorporating such feedback. All Tourism Smithers website design, text, graphics, and the selection and arrangement thereof are the copyrighted works of Tourism Smithers. ©2021. All rights reserved.