Add to Bookmarks
You are one ride away from a good mood.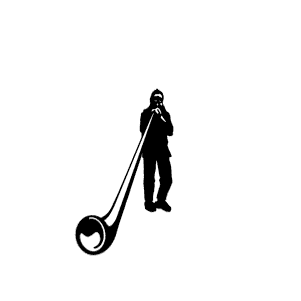 ~ Sarah Bentley, cyclist
Explore Smithers by bike! Surrounded by mountains, we have legendary DOWNHILL and CROSS-COUNTRY trails and scenic COUNTRY BACKROADS for bikes that can handle some hard-packed dirt.
Mountain Biking
This is prime mountain-biking country! The Smithers Mountain Bike Association manages trail networks on Hudson Bay Mountain suitable for all abilities: the BLUFF RECREATION AREA has several access points, including one downtown. This will take you into the BOARDWALK TRAILS, aptly named with hundreds of metres of boardwalks. There's more to be had on the PIPER DOWN RECREATION TRAILS and PTARMIGAN TRAILS. Across the valley, the BABINE MOUNTAINS PROVINCIAL PARK has trails in simply spectacular settings: SILVERKING BASIN is home to the JOE L'ORSA Cabin where you can enjoy a short break or overnight stay; for the adventurous, ride the CRONIN PASS TRAIL which traverses the Park, past remnants of old mines, over Hyland Pass, and down through Silver King Basin into Driftwood Canyon. It requires some effort, but it is worth it! Closer to town you can also explore the trails at CALL LAKE PROVINICIAL PARK.
Country Backroads
If you are looking for paved or hard-packed dirt roads off the highway, try a TYHEE LAKE LOOP and stop for a riverside visit in Telkwa. Or ride from downtown Smithers AROUND LAKE KATHLYN and back. If your tires can handle a bit of dirt and gravel, you can ride from downtown Smithers along TATLOW ROAD towards Telkwa to cross the railway foot bridge into the Village (then go for an ICE CREAM CONE!). Alternatively, head up OLD BABINE LAKE ROAD into the Driftwood area. When you reach the TELKWA HIGH ROAD, you can turn right towards Tyhee Lake to pedal past CANYON CREEK and RURAL FARMLANDS, or turn left and head TOWARDS WITSET for a scenic ride long the Telkwa High Road or up towards the DRIFTWOOD FOSSIL BEDS. If you're "up" for an epic pedaling ascent, ride BABINE LAKE ROAD (farther east than OLD BABINE LAKE ROAD) towards McKendrick Pass and get ready to scream back down the big hill when you return to Smithers.
Pick up a map at the Visitor Centre or check our Maps & Trails page and design your own loop.