Add to Bookmarks
What is "earth" without art? Just "eh"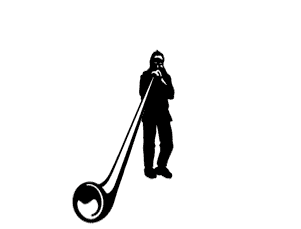 Smithers is a very musical and artistic community. Our seasons are alive with ART, MUSIC, DANCE and THEATRE SHOWS including a few signature events that draw visitors from far and wide. Smithers also hosts several ART, WRITING and MUSIC focussed CAMPS and RETREATS throughout the year. Browse the POSTER BOARDS around town, ask at Mountain Eagle Books on 3rd Avenue (where you can purchase tickets for many events), and view our EVENTS page to see what's happening during your stay...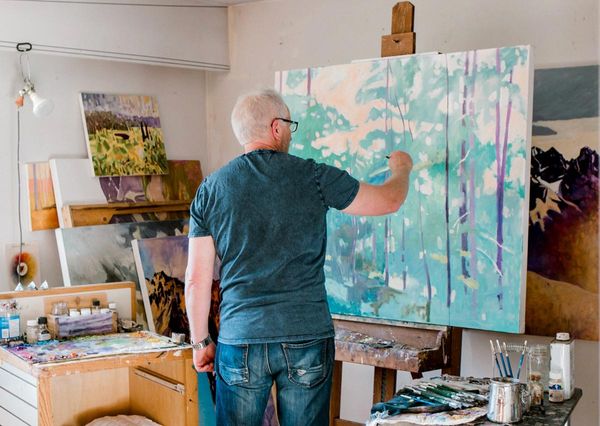 Visual Arts
The Smithers Art Gallery presents rotating exhibits of local and regional visual artists and offers workshops for both kids and adults. While you shop and dine around town, check out the walls for unique local artworks. Visit local studios during the self-guided Artisan Studio Tour taking place over a weekend in mid summer.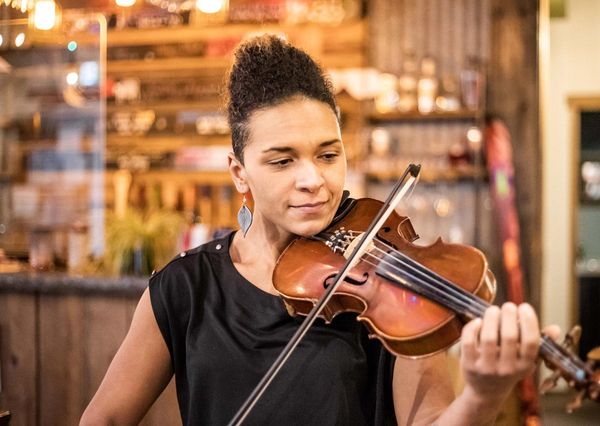 Music & Performing Arts
Our long summer nights are great for open-air concerts like the "LAWNCHAIR LOUNGE", Friday evenings at Bovill Square on Main Street, hosted by the Smithers District Chamber of Commerce. Bring a blanket or lawnchair or get comfy at the picnic tables around the lawn. In Telkwa, look for "MUSIC IN THE PARK" in Eddy Park by the river.
You'll often find Live Music at the Saturday morning BV FARMERS' MARKET and sometimes in our craft breweries and restaurants.
Early summer you can camp out and hear bands on the large outdoor stage at our MIDSUMMER MUSIC FESTIVAL (early July) and end of summer you can dance to Live bands at the BV Fair & Exhibition (late August) — both held at the Bulkley Valley Fall Fairgrounds. You might happen upon classical concerts as part of the summertime ORCHESTRA NORTH FESTIVAL when it's happening.
Other concerts, dance performances and coffeehouse are presented all year long by the BV Concert Society, the BV FOLK MUSIC SOCIETY, and the ROUND LAKE COMMUNITY ASSOC.. Smithers is home to several performing and recording artists and you can pick up their CDs at our two local bookstores.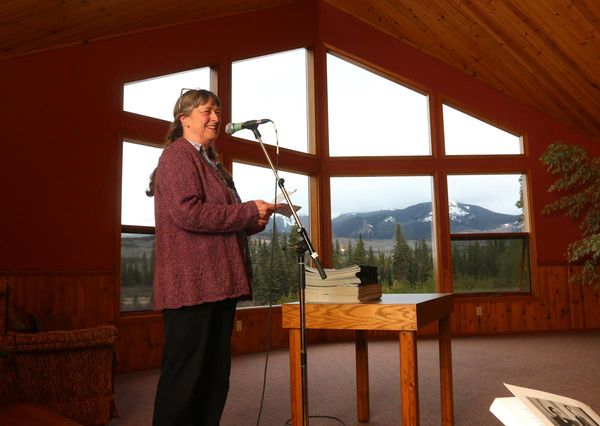 Writers & Authors
Smithers also has a lot of exceptional published writers and, most years, hosts a three-day RURAL WRITERS RETREAT of workshops and readings, drawing writers from across BC. Our two bookstores and library carry books by Bulkley Valley authors including adult novels and kids' books, local history, and books about the Wet'suwet'en First Nation and the Europeans who settled here.