Add to Bookmarks
Arc'teryx Northern Backcountry Connection
My personal love story with Smithers is equivalent to a healthy seven-year long-distance relationship. When I first visited Smithers the incredible community welcomed me with open arms, locals shared coveted mountain beta, and offered to show me around.
The company I found myself in went above and beyond to show me how special the Bulkley Valley is to them - in turn, making me fall in love with it myself. Every trip to the region connects me to more incredible Smithers folk and teases a new adventure which means, I've never left Smithers without scheming what I am coming back for. I told you - long-distance relationship vibes.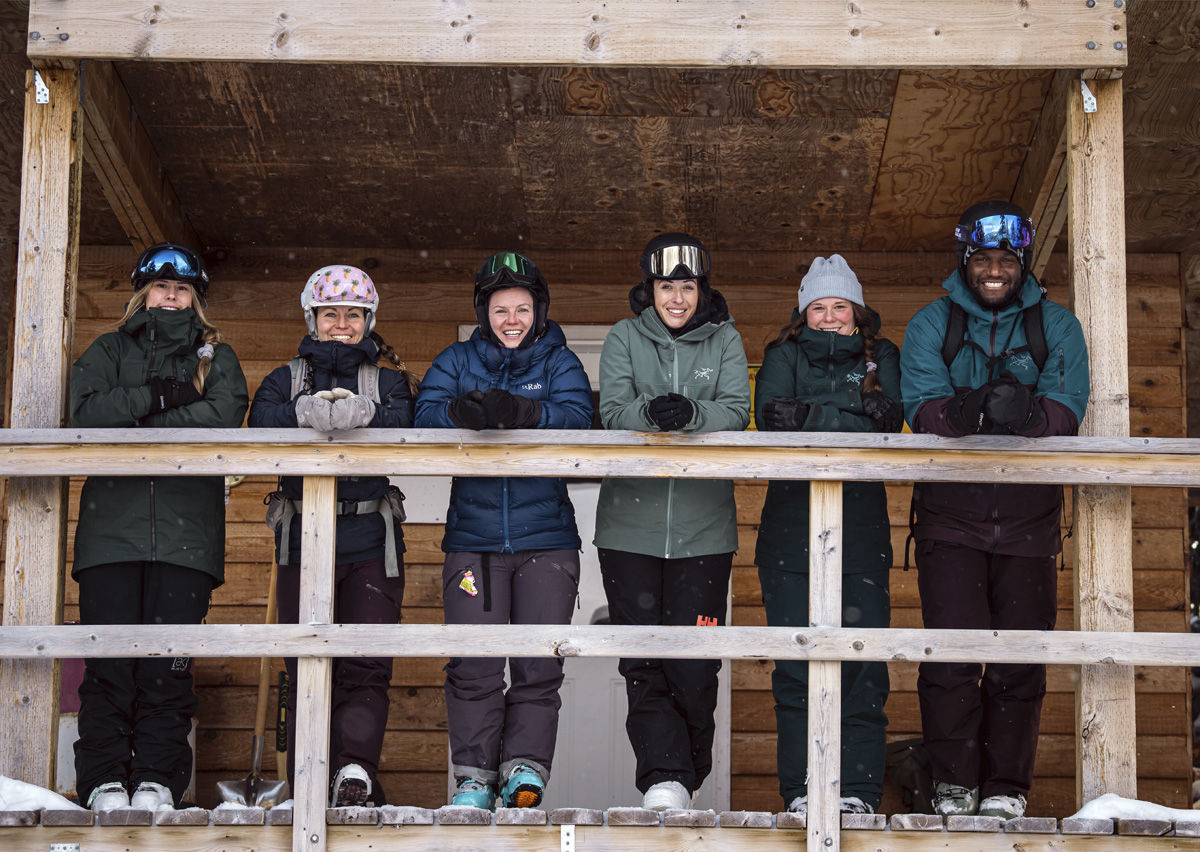 Photo by Dylan Marek
How it all began.
Over the years, I've been asked about the community events I've done in partnership with Arc'teryx as a brand ambassador in other places, primarily Whistler and Vancouver by Smithers pals. Noting that there was a desire for the same type of education and connective backcountry-focused event in Smithers, my wheels had been slowly turning on the concept. Community Marketing Manager Linsey Stevenson and I had been percolating how to make this concept a reality for the upcoming 2023 season, but what happened next was serendipitous. I was on a phone call with Stephen Armstrong, Arc'teryx's territory manager for Canada West - completely off topic, we found ourselves gushing about how incredible Smithers is and especially the crew at Local Supply Co. I let Stephen know about the conversations of event cravings by the community and the groundwork laid by Linsey and myself - he offered an easy "let's make it happen" and so our event planning trio was born. Impossible not to thank BC Regional Manager Jeff Papa who didn't attend the event in person but trusted us to make it a reality.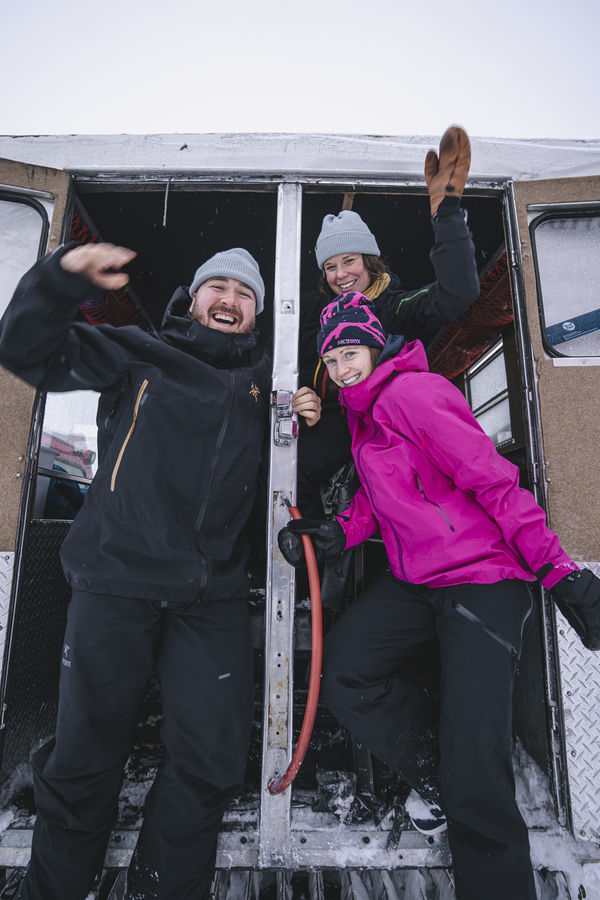 We set a goal, to connect, empower and amplify the community of Smithers BC.
We wanted to keep it simple, yet ideally, impactful. Partnering with Local Supply Co, Smithers Brewing, Bulkley Valley Search and Rescue and the Bulkley Backcountry Ski Society was instrumental in reaching and activating the community. We settled our planning efforts on two days of backcountry educational clinics hosted at Hankin-Evelyn, and two evening events.
The Weekend.
On Friday evening we had the "Gear Up Evening" at Local Supply Co. Open to all, the evening was all about providing a place for all to ask backcountry gear questions, connect with others taking clinics over the weekend, pick up rentals and/ or just chat with myself and Marley Anthony - an Arc'teryx Vancouver Ambassador who joined in on the magic of the north! The atmosphere was casual, and approachable set the tone for a lovely weekend ahead!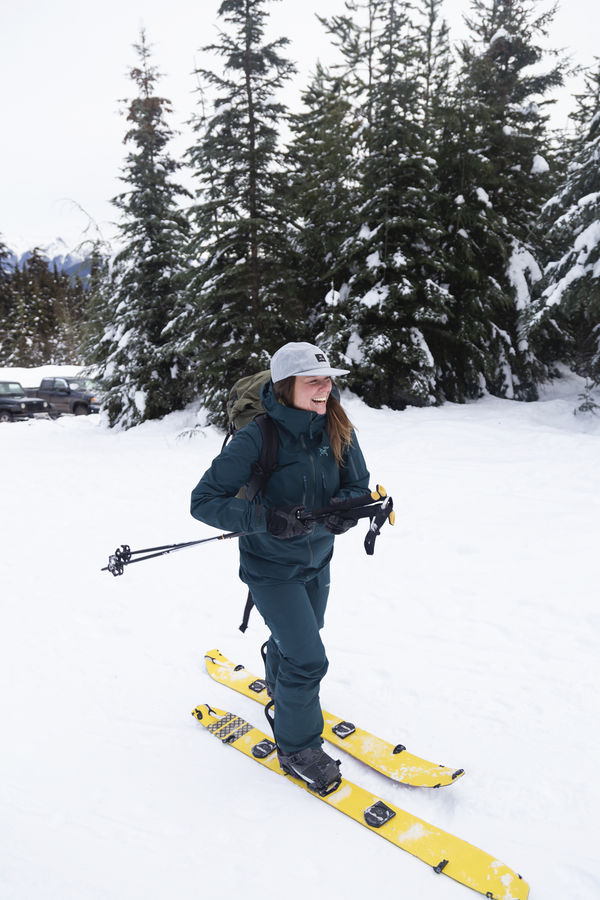 On Saturday morning we set up the Arc'teryx event tent in the dark parking lot of Hankin-Evelyn with the reward of hot coffee, hot chocolate and great tunes for not only our Intro to Backcountry clinic attendees but for anyone who happened to find themselves touring in the area that day. It was the perfect mountain morning wake-up. The course was designed for those curious about this whole backcountry touring thing and looking for a way to dip their toes in the water with fellow newbies in a supportive environment. We focused our learnings on efficient travel, the basics of companion rescue, transitions and all the questions that come with. Our crew made it to the Hankin Hut for a cozy lunch before reaping the rewards of their effort with a powderful descent back to the parking lot. AST can be a big commitment for those looking to see if they're interested in the backcountry and this event sparked the desire to pursue the next steps for all attendees, mission accomplished.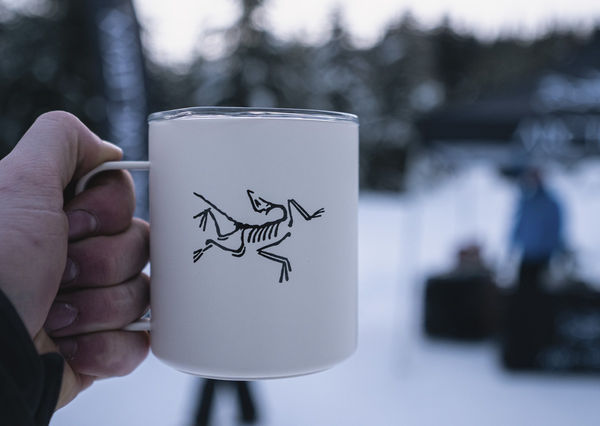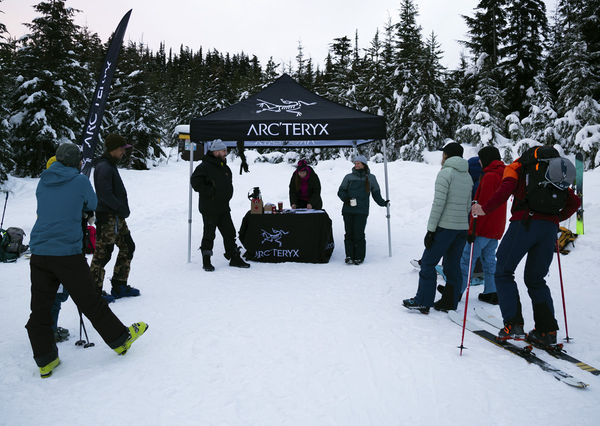 The learning didn't stop at sundown on Saturday - in fact, our biggest event was all about "shreducation". Smithers Brewing was packed to the brim with locals gathered to learn from a well-rounded panel about backcountry resources. At the door, a cover fee was collected which went to the Bulkley Backcountry Ski Society and included a delectable Smithers Brewing beverage and a fun Arc'teryx memento mug + sticker pack for all who attended.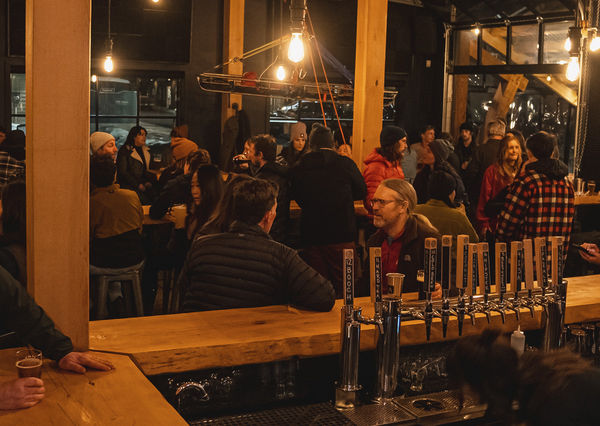 Our backcountry Shreducation Social panel consisted of myself speaking primarily about learning and self-growth resources, Emily Jones representing Avalanche Canada, Jeff Mckay on behalf of the BBSS, and Michael Williams from the Bulkley Valley Search and Rescue team. Engaging questions were asked, cheers were had in abundance and the dancefloor turned on when the panelist chairs were tucked away. No question about it, we felt content knowing we had gathered the community to connect on backcountry education in a fun and supportive environment. Relishing in the company of the partners that made our goal a reality we celebrated.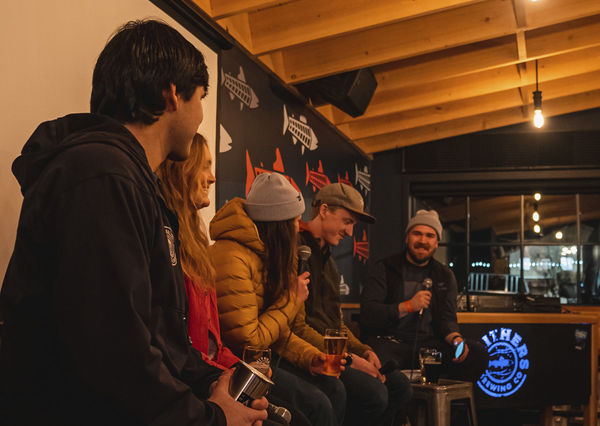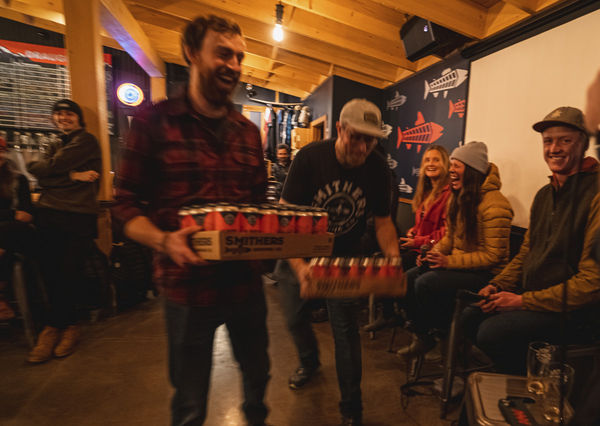 But… we didn't celebrate too hard because we had one more early clinic to host! Wrapping up the weekend with another megaphone playing music and steaming coffee at the Hankin-Evelyn trail head we gathered those registered for a Backcountry Refresher Clinic. The concept was to unite locals who had previously done an AST1 that were looking to dust the rust on their navigation skills, route finding, companion rescue skills, and had a craving to build confidence in their backcountry decision-making. More learnings than laughs, but the two rivalled each other all day as the incredible group elevated their backcountry baseline.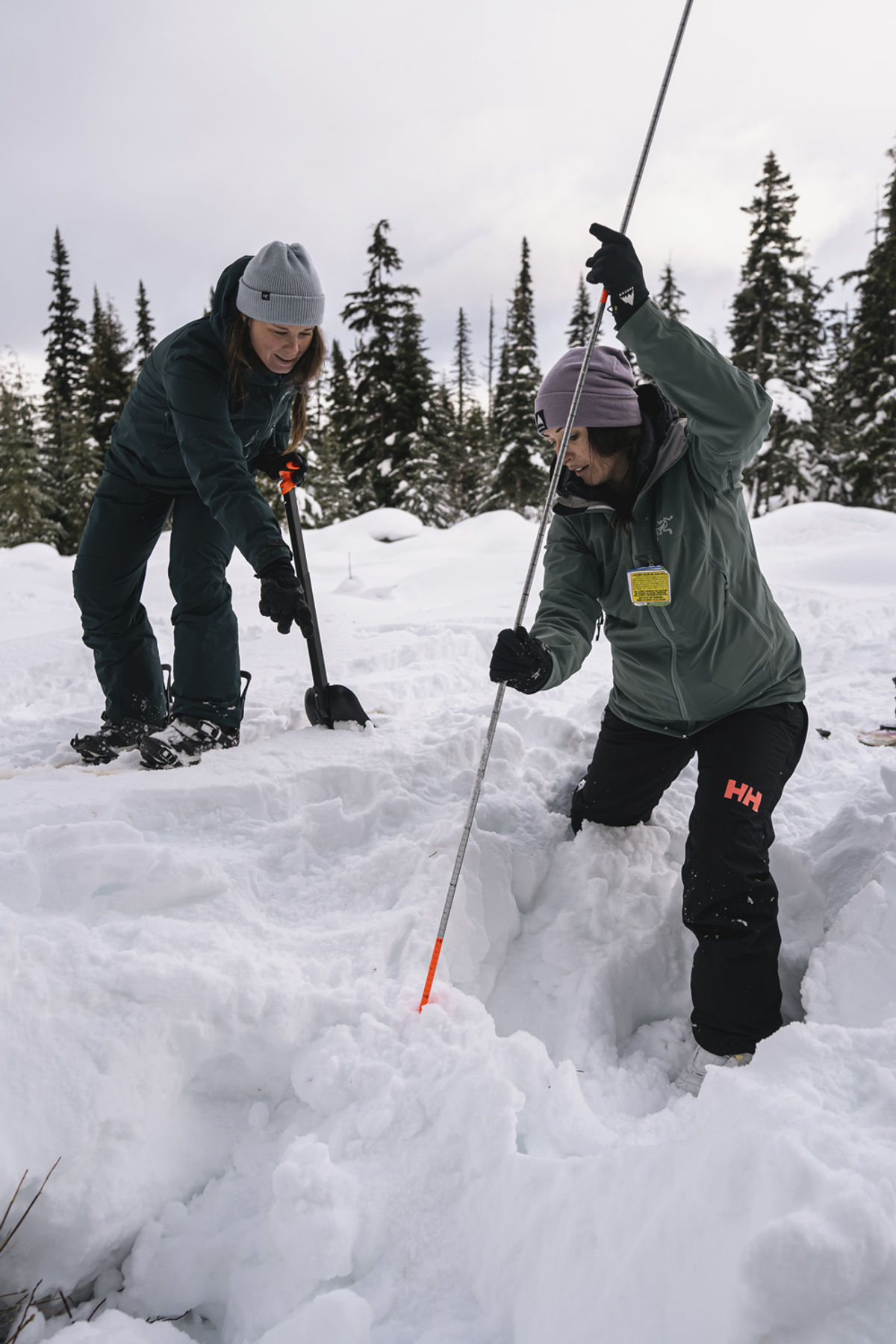 Another day of learning! Ups, skills and powder! Photo by Dylan Marek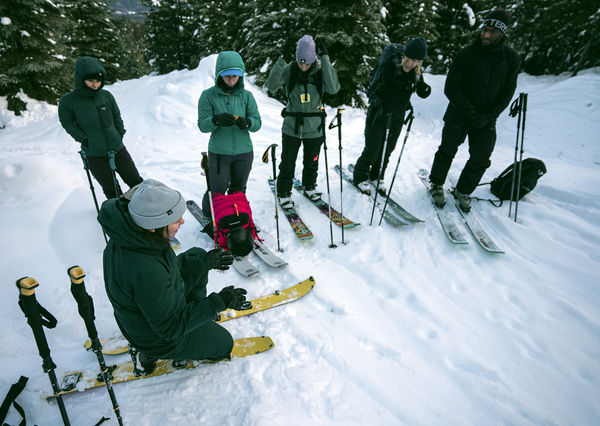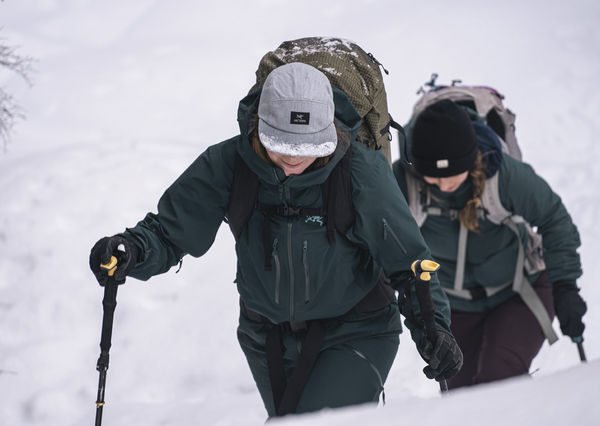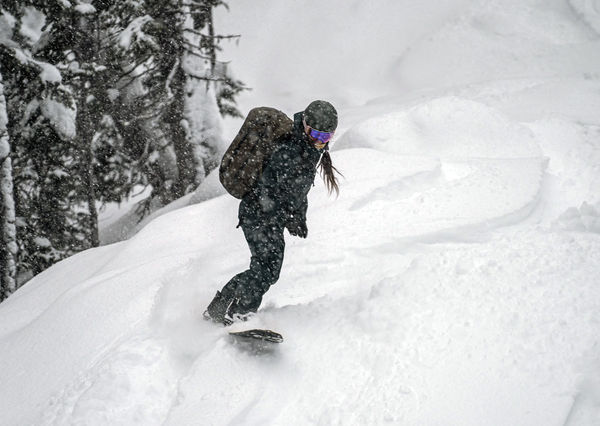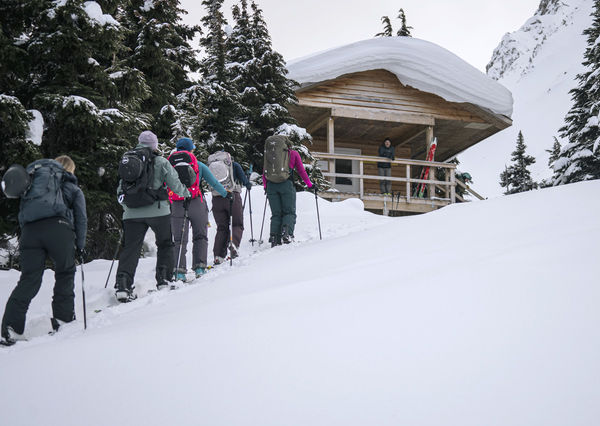 Extra Smithers Good Stuff.
Beyond the formal community-facing events, our team was elated to visit the Historic Village of K'san and Witset (formerly Moricetown) with Brian Peech from Travel Northern BC to learn more about the history of the land we thoroughly enjoyed recreating on. We were also able to experience a day of cat skiing at Skeena Cat Skiing. Anytime spent connecting with Jennifer and Jevon Zyp is a serious treat. Jennifer is Gitxsan k'ubawilksihlkw (princess, Chief's daughter) and has a wealth of local historical and cultural knowledge.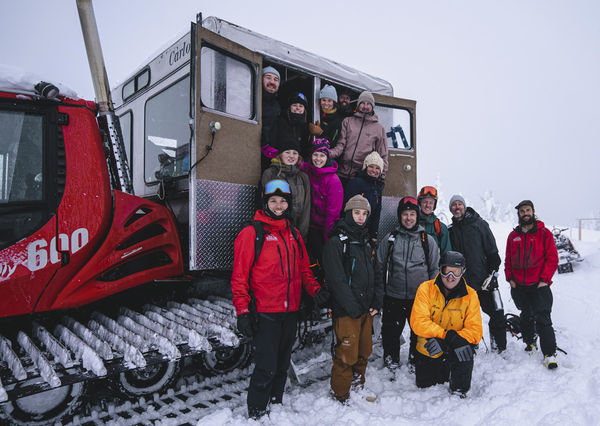 Jennifer is authentically captivating and (seemingly) effortlessly educational - always grateful for her time to share. Having a first-hand connection to the land sincerely makes the experience of Skeena Cat Skiing next level. Impossible not to brag about the epic terrain in their tenure and their new luxurious remote backcountry accommodations too - you've got to experience it to believe it.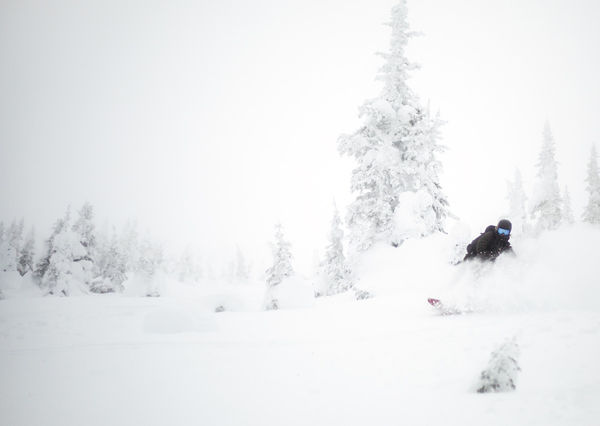 AND, THAT'S A WRAP. FOR NOW...
Our overweight suitcases were a reflection of our hearts. Once again, Smithers sent me home feeling so deeply appreciative of their community and landscape. On a personal note, it was so incredible to share how special Smithers is to me with the Arc'teryx Vancouver and Squamish-based crew.
I'll be back Smithers, I always will!