Add to Bookmarks
Dog-Friendly Smithers BC
Not every travel destination is one that you and your dog can enjoy equally, but in Smithers, it'll be a nonstop competition as to who is having the most fun.
With ample dog-friendly accommodations, patios and activities - no doubt about it, your pup will have a well-rounded vacation. Here's a crash course on options, providers and epic Smithers things to do on your next visit with the fuzzy one!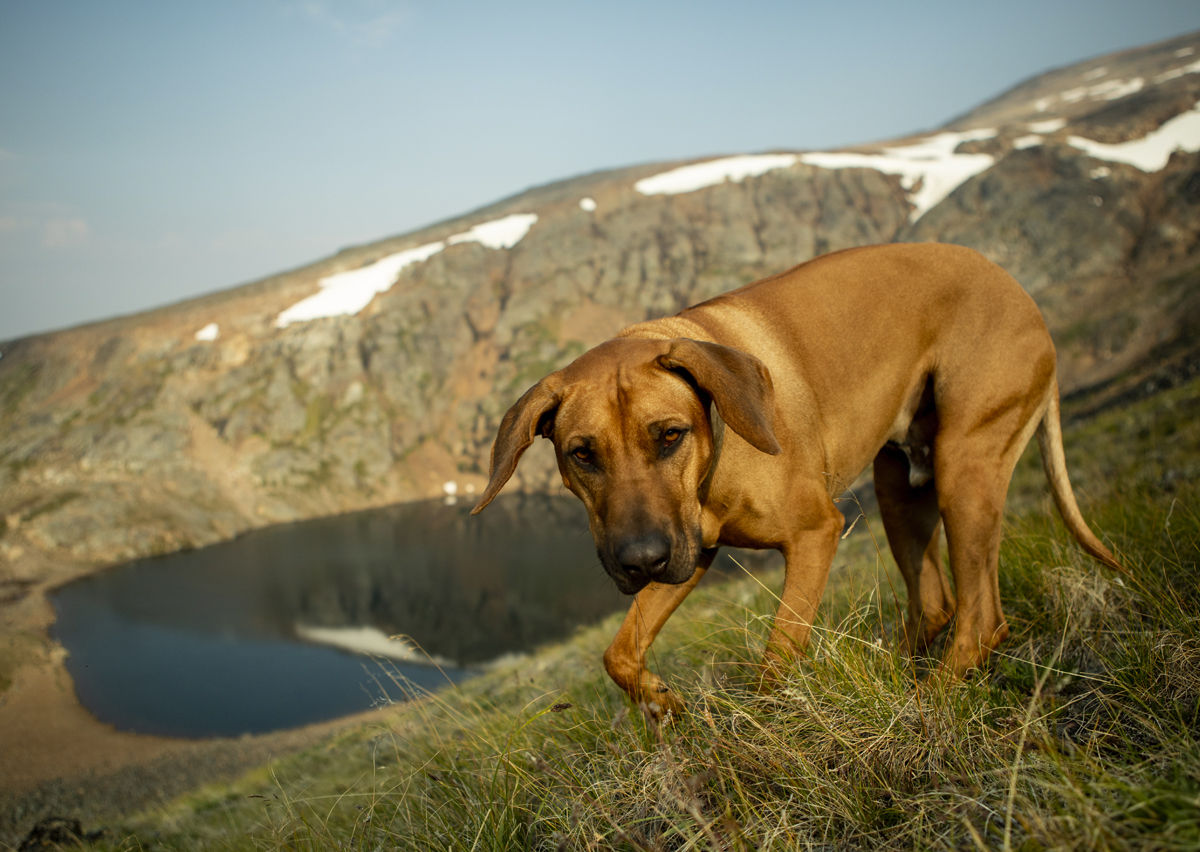 Hiking at Crater Lake on Hudson Bay Mountain. Photo Abby Cooper
•
Dog-friendly accommodation
Every pup's going to have its own quirks, or should I say preferences about where they stay - just like you! Luckily Smithers has quite a few pet-friendly accommodation options. It's important to note that not every room is bookable for pets so it's important to call in and book ahead to ensure you get one!
Dog-friendly patios
Pup with table manners? They're are a handful (or more!) spots in town that welcome a well-behaved pup to perch on their patios!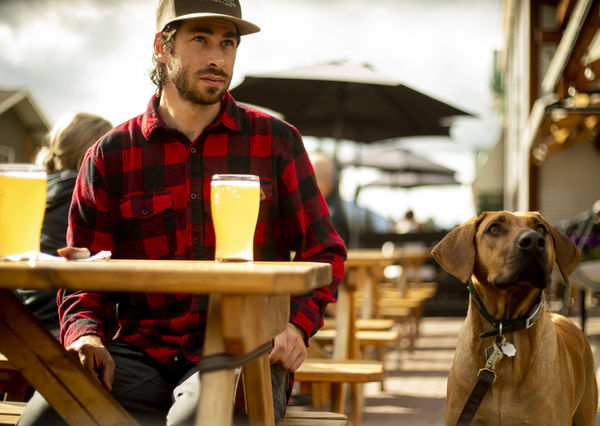 Smithers Brewing » As if the branded collars, leashes and beer-shaped dog toys weren't enough to clue you into the fact that Smithers Brewing loves and welcomes pups, doggie water dishes and ample leash hitching opportunities will surely give you and your dog a big warm welcome! Be sure to snag a matching 4-pack and dog toy on your way out.
Bulkley Valley Brewery » A sunny and social patio at the Bulkley Valley Brewery welcomes pups to perch and snooze while you pint and sip.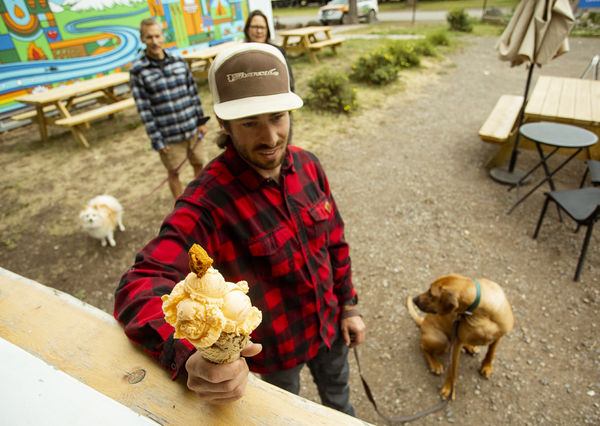 Frozen North » My dog's favourite. Doggie ice cream cones and picnic tables surrounded by flowers, vibrant murals and backs onto a park. The location and offerings couldn't be more appealing. Open during Summer season only.
Aspen Riverhouse » With an inside looking like your dream log home it's a little hard to stay outside, but that evening sun on the patio is not to be missed! The Aspen's menu has something for everyone and the space offers lots of room for our pup to chill while you indulge.
Two Sisters Café » Order a healthy and absolutely delicious breakfast or lunch and enjoy it on the patio with your pooch. The cute outdoor space offers shade and water for the dogs while you enjoy artisan eats and atmosphere.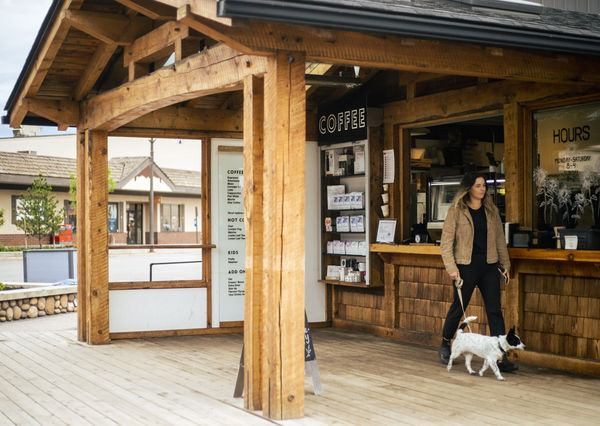 Bugwood Coffee » Walk up, caffeinate, snack, and then stroll. Bugwood is the perfect grab-and-go coffee location in Smithers, and if you decide to linger and socialize there are plenty of tables for that - all of which are dog friendly. Plus they make an impressive Americano and all their coffee is roasted in-house - need I say it? The perfect taste of Smithers to bring home with you.
UFO » Which stands for Ukrainian Food Owesome. A small but inviting patio on Main Street is dog friendly. Order tasty to-go lunches for your adventure or stick around and soak in the downtown Smithers vibe and Hudson Bay Mountain views.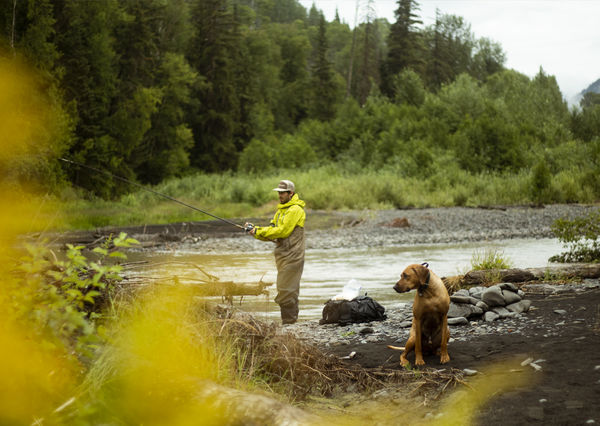 Things to do in smithers with your dog
Dog park
A new off-leash park, "Bark Park" is located on the corner of Highway 16 and Manitoba Street. A great place to socialize with other dogs and get an off-leash run and sniff in a fenced area.
Walk
There is no shortage of dog trail trails in Smithers. Check out the options below for beautiful walks, or small hikes.
Perimeter Trails
Kathlyn Creek Trail (joins the Perimeter Trail network)
Riverside Park (off the Riverside Municipal Campground)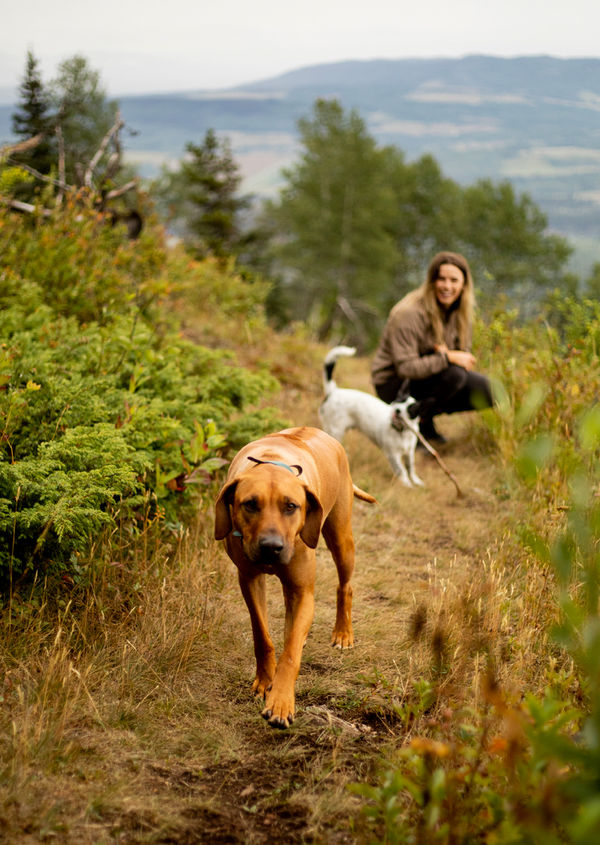 Hike
With so many options it would be impossible to share them all! Here are a few to get your research started. Please be sure to confirm length, elevation gain, and trail conditions outside of this blog prior to hiking so that you and your furry companion are properly prepared prior to setting out on a hiking adventure.
Seymour Ridge hosts a collection of easy hiking trails elevated above town that can easily be made into loops and various lengths.
Call Lake Provincial Park is an easy loop hike with great views of Hudson Bay Mountain. The mature canopy aside from view points offers great sun or rain protection.
Malkow Lookout offers a picture-perfect picnicking spot as the end destination on this out-and-back hike. Please note the trail is on three private properties and there can be livestock so leashed and well-behaved dogs are a must for this trail if we want the landowners to keep it open for public access.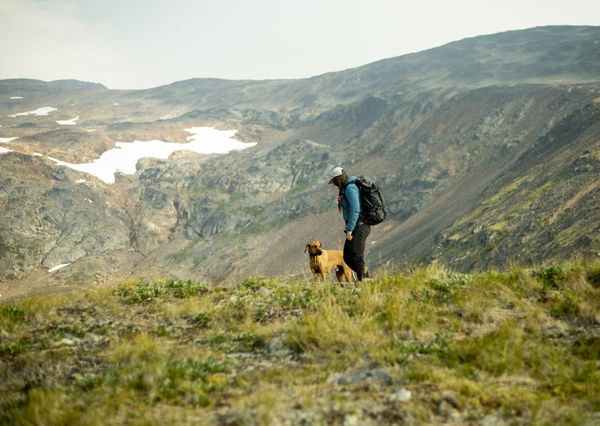 Crater Lake is an alpine lake above town on Hudson Bay Mountain. Sincerely one of the most beautiful spots around. Exposure to the elements increases with elevation so come prepared for it all on this half-day hike.
Silver King Basin in the Babine Mountains Provincial Park is a full-day adventure filled with wildflowers, creek crossings, and a dose of history.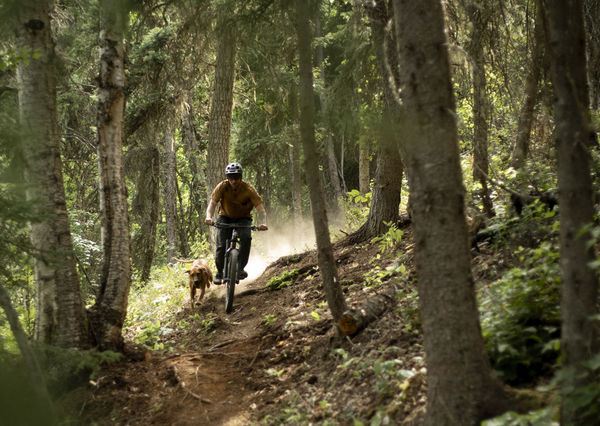 Bike
Technically you can bring your pup biking on any of the trails, but the Bluff Zone is the most dog friendly with varying lengths of trails, a smooth up track and a nearby creek for water breaks if needed. Remember that biking is much harder on your pup than your body - especially fast descent. Having great recall and queues for your pup to get off the trail is necessary so that you and other riders can have a safe experience on this epic network.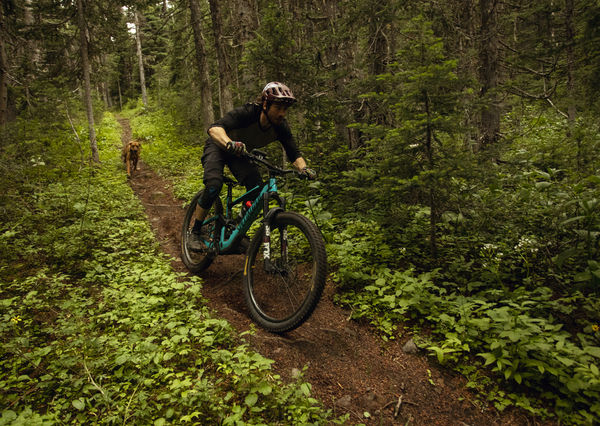 Etiquette
Be bear aware. Wildlife and dogs don't mix well for a variety of reasons. Please read up on bear safety, take the indicated precautions and have control of your pet at all times to ensure all have a safe outing.
Pick up + pack out. Dog pop doesn't belong anywhere but in the trash. Please pick up after your dog and pack it out while adventuring in town or in the mountains. Trash cans and dog bags are located on Main Street in Smithers and near many of the parks. It is appreciated that you come prepared to take care of your pets' waste while visiting.
Give space. Remember that, while Smithers is pet friendly, not every individual will love your dog as much as you do. Please respect people's space on patios, sidewalks, common accommodation areas and while exploring.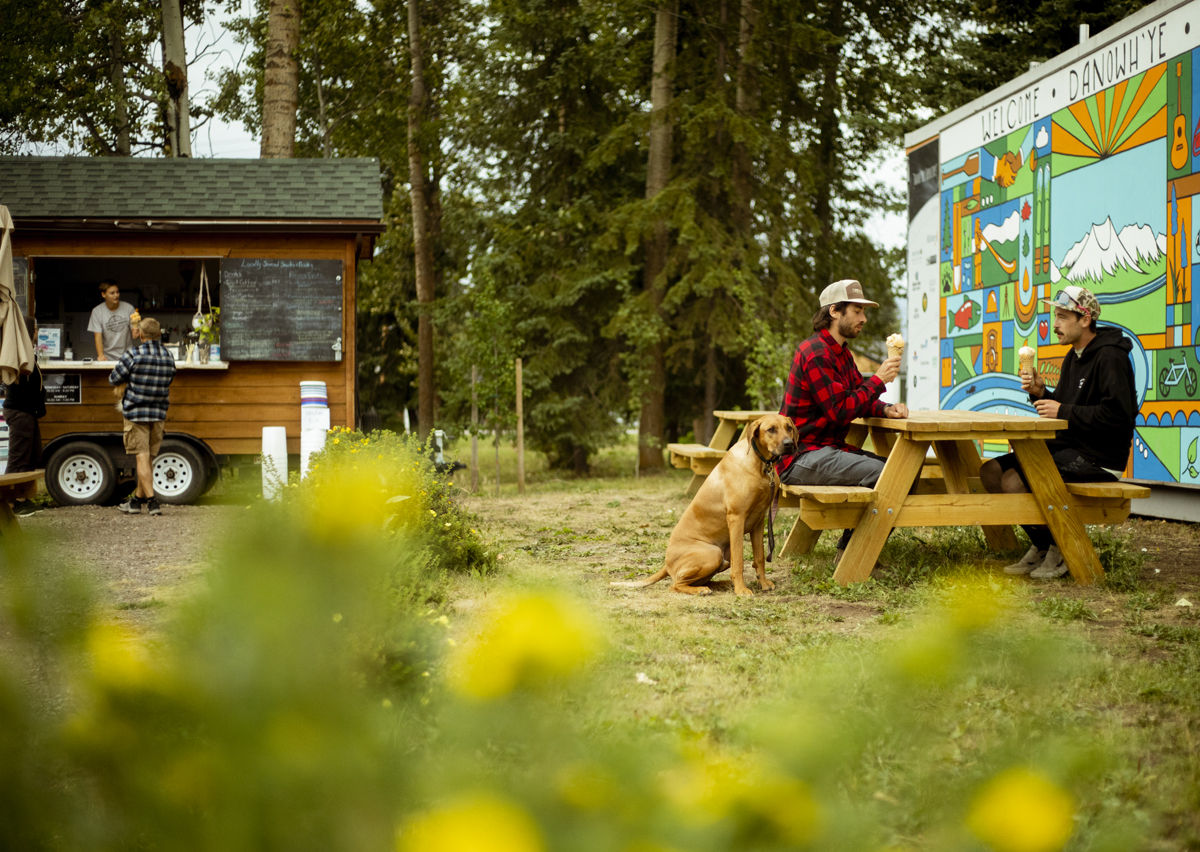 Chilling out with the pups | Photo Abby Cooper
•
It's always a treat to visit Smithers and the puppy snores radiating from the backseat of my truck on the drive home told me that my dog Rubble did too.