Add to Bookmarks
Murals & Theatre: Hans Saefkow's storytelling by design
Once upon a time…

A young man named Hans spent many hours exploring the wilds of Telkwa and Smithers, and when he wasn't exploring, he was drawing. Eventually, as young men do, Hans left for the wilds of the big city, but he returned to the Bulkley Valley in 1988 with an Associate Degree in Fine Art from the Ontario College of Art.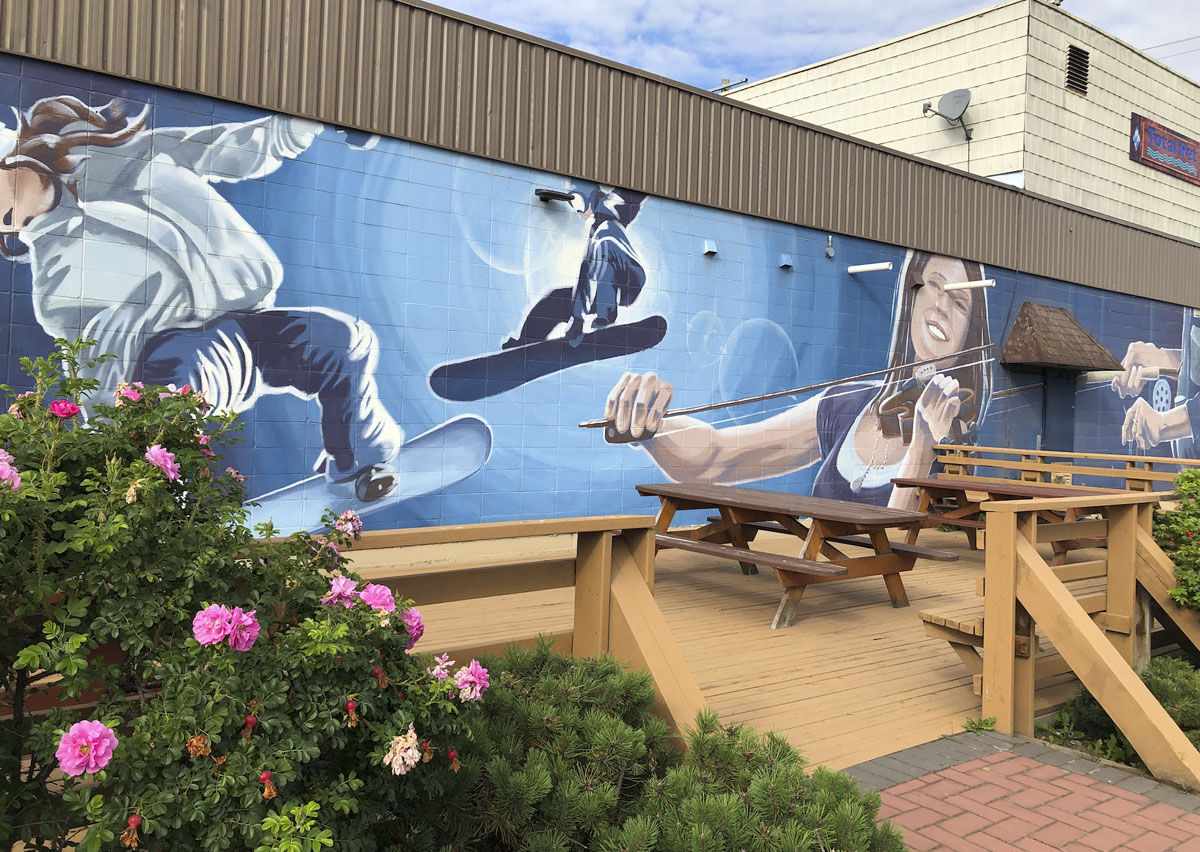 Commissioned by the Bulkley Valley Arts Council, this mural is a nod to our valley's cultural and recreational traditions. Smithers Mural by Hans Saefkow, located on the Subway building at Gordon Williams Rotary Park, Main Street at Highway 16, Smithers, BC.
Once upon a time, Smithers had no murals.
As many good artists do, Hans got a job in retail, as the book manager at what is now Mills Office Productivity and Books, and the mountain eagle mural that Hans painted on the side of that building in the mid-90s is the one that started Smithers' mural story. (Well, nearly the first – see Hans' favourite mural story, below in the Q&A). Today, Smithers has many murals by different artists which contributes to the town's unique charm. It's difficult to imagine Smithers without them!
Hans' murals have come and gone as buildings disappear or change but, happily, many remain and can be seen throughout our downtown, from the large mural at the corner of Hwy 16 and Main Street, to the mountain eagle on Mills Office Supply at Main and 3rd Avenue, and the Remembrance Day memorial mural on the Smithers Legion building, also on 3rd. A mural commemorating the Smithers' filming location of the motion picture, Eight Below, graces the Bulkley Guest House on Main Street east, and you can also see Hans' decorative paintings on the Bulkley Valley Credit Union on 3rd Avenue at Queen Street, and Daddio's Family Restaurant on Alfred Avenue.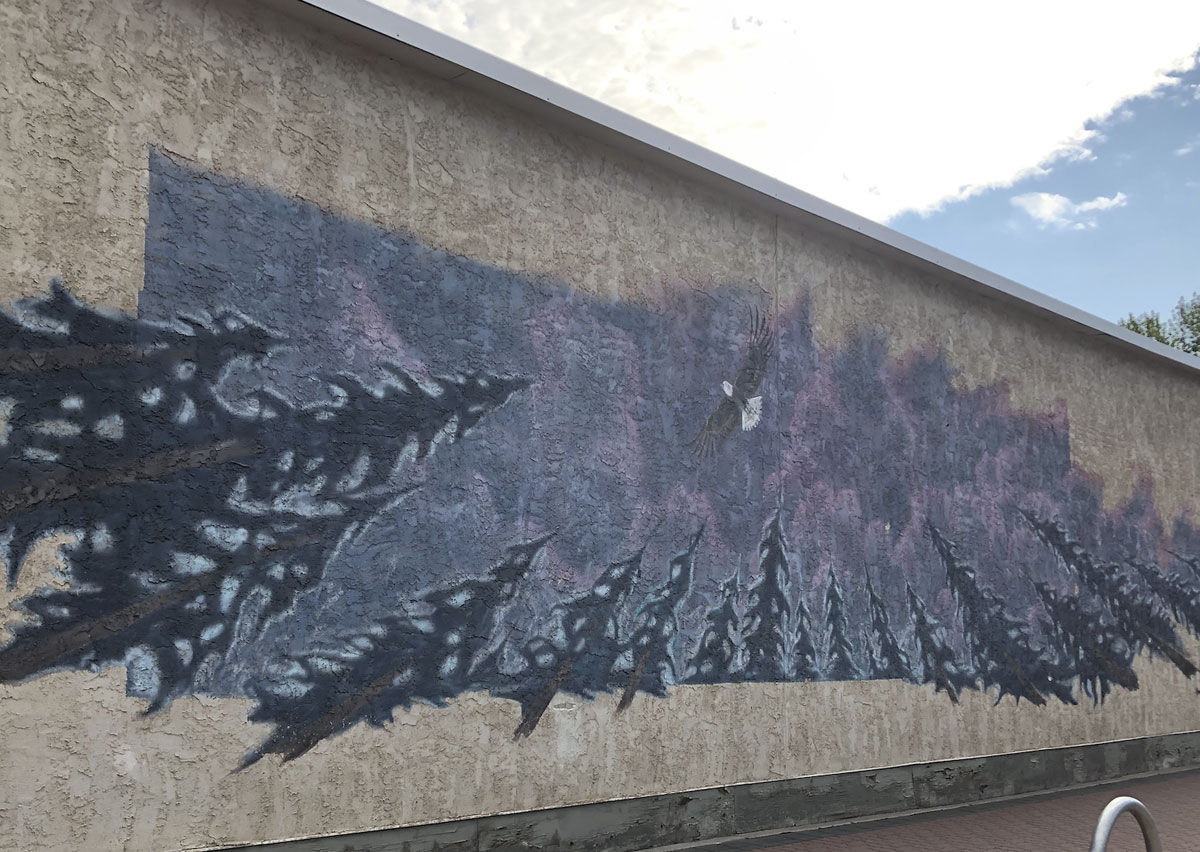 One of Smithers' first murals, the mountain eagle, by Hans Saefkow. On the side of Mills Office Productivity and Books, originally Interior Stationery, 1st Avenue at Main Street, Smithers, BC
Once upon a time, Smithers had no theatre
Another of Hans' passions, along with long walks in the woods, art, and books, is theatre. Upon his return to Smithers, he signed on with the local community theatre group, the Bulkley Valley Players, and in 1988, he was elected president.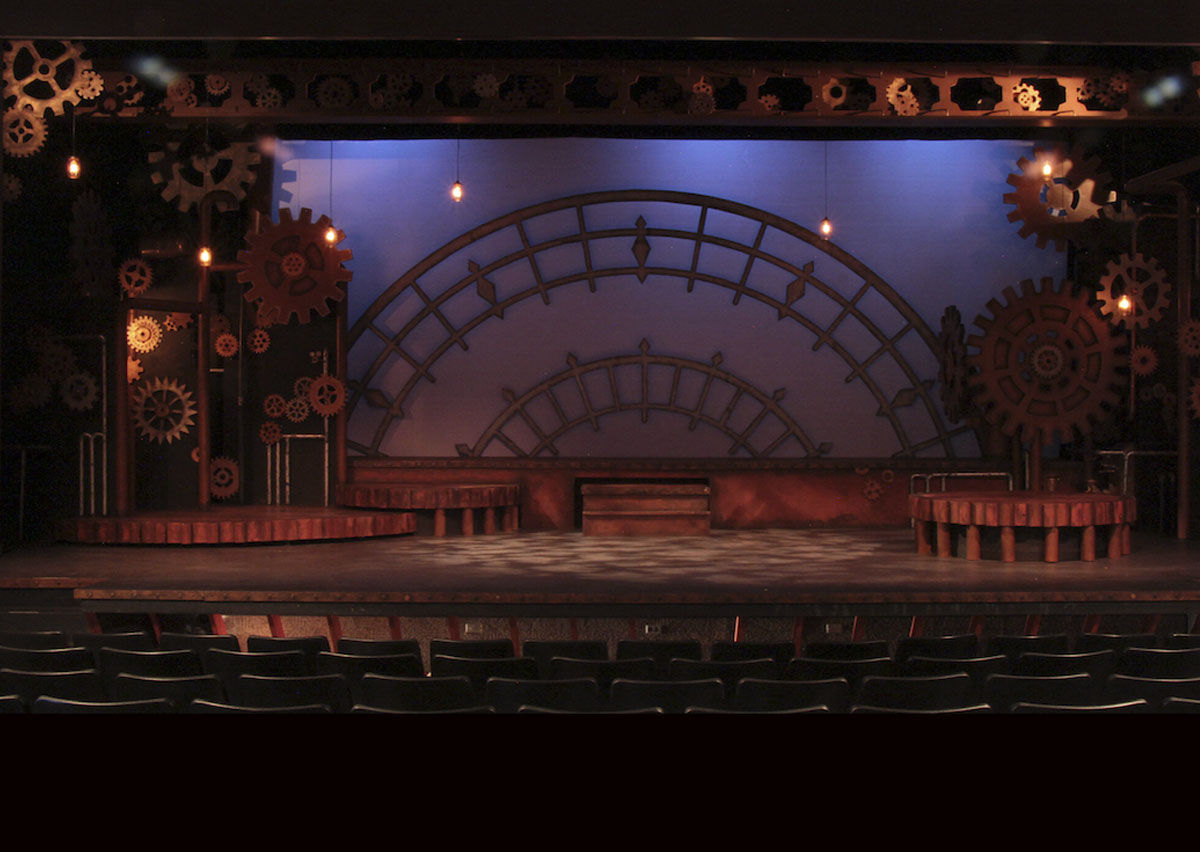 Smithers Secondary Arts Academy set for Romeo and Juliet, designed by Hans Saefkow. Saefkow also works with local drama students, teaching sound and lighting skills and familiarizing them with various aspects of professional theatre.
Back then, Hans knew how desperately Smithers needed a dedicated venue for theatre, as well as music, and other live productions. In 1989, he worked with School District 54 to build our community theatre, The Della Herman Theatre, even knocking on doors for community fundraising. You can still find name plaques honouring the original "Seat Sale" donors on seat-backs in the theatre.
Hans is now a professional set designer and scenic painter and highly sought after by theatre companies across Western Canada. He is also our Theatre Technician at "The Della", and a vital part of our high school drama department. He and Heather Lee, the Smithers Secondary School drama teacher, collaborate with the students and incorporate their ideas into professional-calibre sets – an excellent experience for students and audiences alike.
We are grateful that, thanks to art and theatre, and passionate people like Hans Saefkow, 'Once Upon a Time' stories never have to end.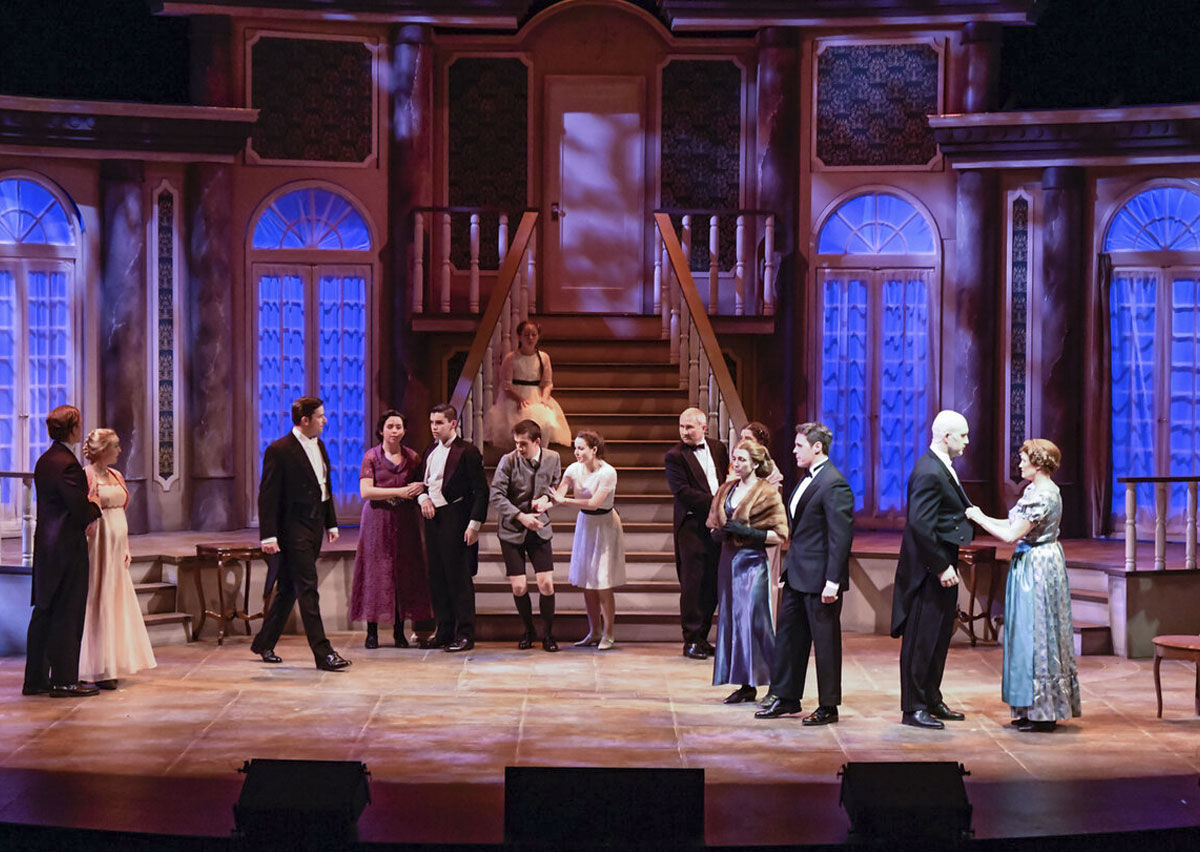 Professional set designed by Hans Saefkow for Sound of Music (Western Canada Theatre)
Q&A with Hans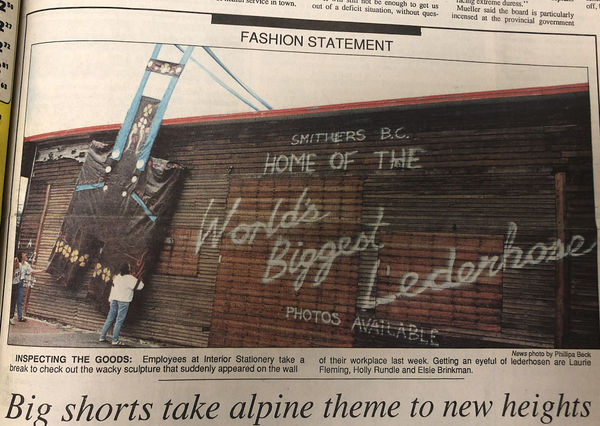 Do you have a favourite mural story?
Many years ago, local business owner Jim Brinkman had some challenges making his building meet the local "Alpine Theme" code in our town. Jim was a friend of mine, and in a sort of protest-style joke, we decided to install something that looked authentically 'Alpine'. We built a giant (and I do mean giant at 20') pair of lederhosen — traditional Austrian/German leather pants — and attached them to the side of his store. We labelled them the 'World's Biggest Lederhosen', a highlight of which was that I witnessed tourists taking their pictures in front of this marvel.
The town issued a stop-work order, deeming the lederhosen a public hazard, and ordered the 'sculpture' to be removed. My friend wrote an indignant letter to the town, and to the newspaper declaring that the town was insisting that he take his pants down on Main Street and that he found that most insulting.
We did take it down and proceed to paint the mural that is still on the side of Mills' stationery in that spot, and on cold winter nights you can still hear the yodeling from those old lederhosen on that street corner.
Aside from that I'm really excited that my child, Emerenne, has done the mural on the Tourist Info Centre. Immensely proud of that.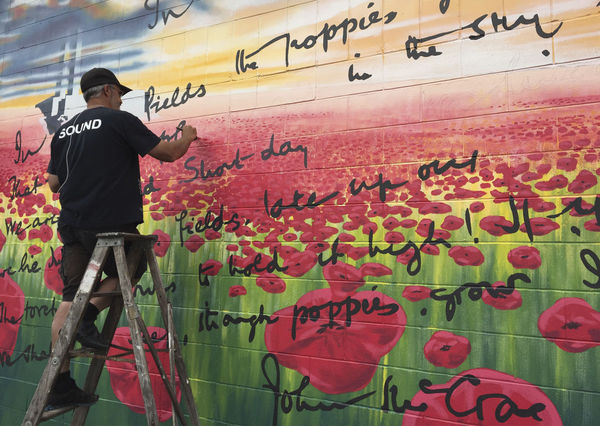 Scaffolding: love or hate?
It's a real pain to set up so I much prefer to work from a ladder or ladder with ladder jacks and scaffold board between them. Of course nowadays man-lifts make the job so much easier.
Technology has changed mural painting so much. Only a few years ago you'd have to grid out a drawing and hand copy it onto the wall. Nowadays with projectors, you can trace an image on the wall much more quickly.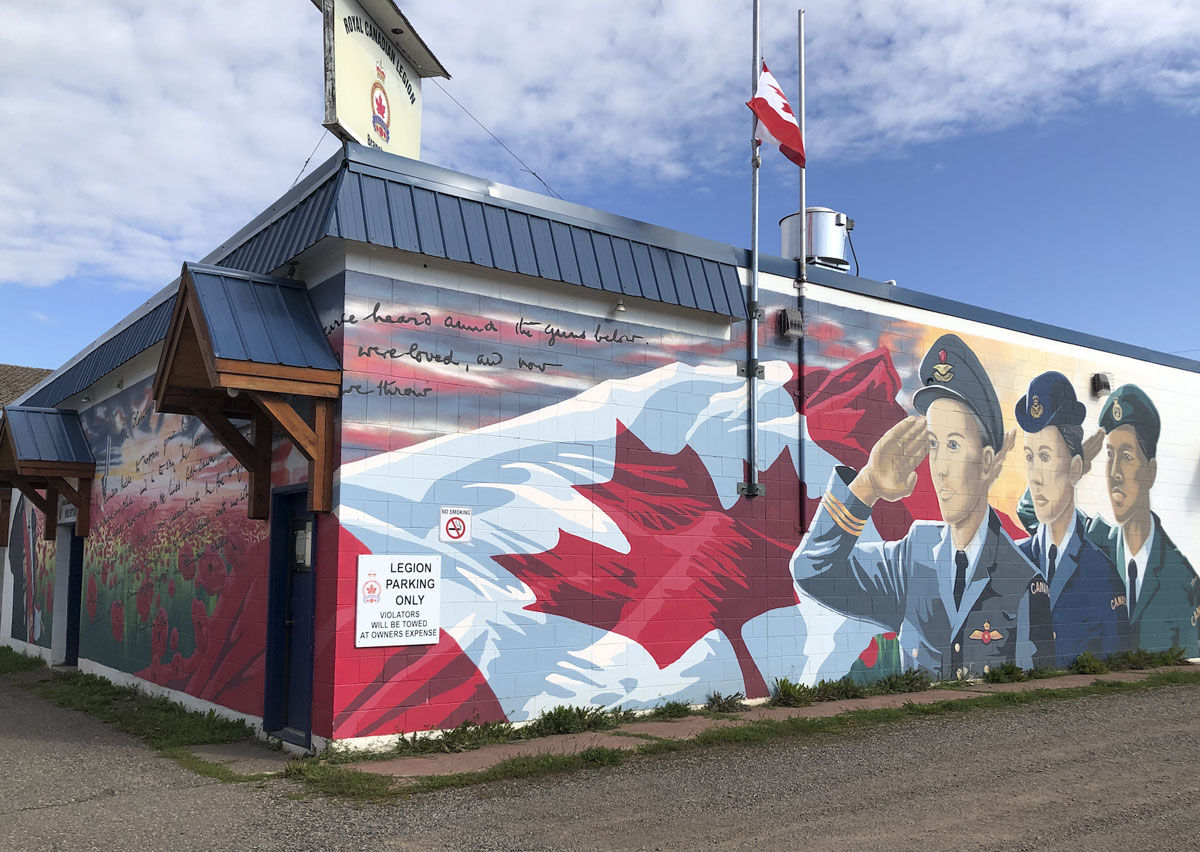 This commemorative Remembrance Day mural recognizes the four major conflicts -- WW I, WW II, the Korean War, and the war in Afghanistan. The Bulkley Vallety's local Legion membership was instrumental in commissioning the mural which honours the military service of local veterans, as well as women and Indigenous people. Mural by Hans Saefkow located at the Smithers Legion on 1st Avenue, Smithers, BC.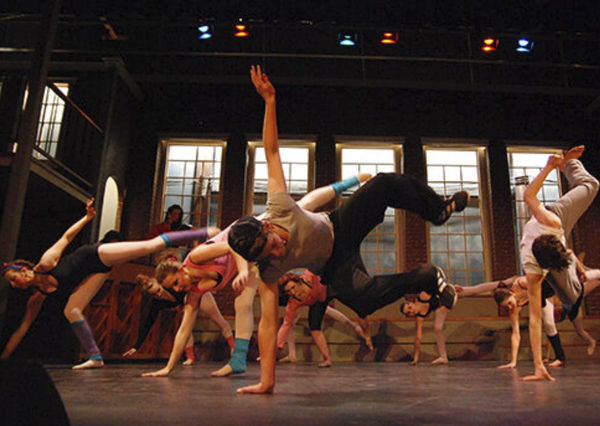 Audience members at the Della Herman Theatre may know you as the bearded man-in-black who always seems so darn busy. What is it that keeps you running?
There's a real buzz before a show - an energy and expectation that drives the adrenaline. Any live performance is much more than just a few people sitting in front of a much larger group and creating music or telling a story. I recently discussed this with a friend who, as a churchgoer, was trying to figure out a way to present sermons and teachings to a congregation over zoom, or some such technology. We agreed that both church and live theatre/music/performance have so much to do with the collective experience of all involved - performer - pastor - audience - congregation. There is an unspoken emotional connection and community created in those moments that I think is ineffable and impossible to express, but, as these pandemic months have proven, so necessary to keep us all connected and hopeful.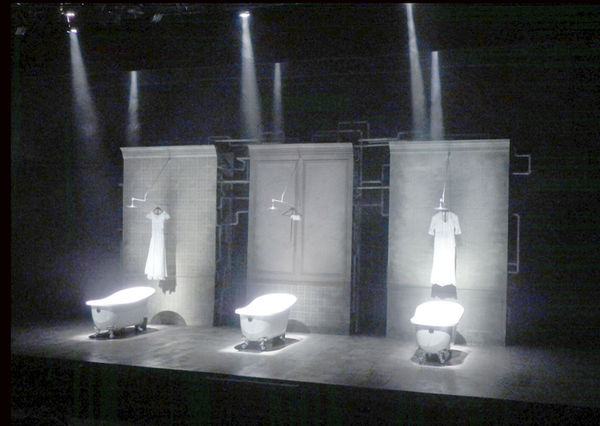 How is working with the high school drama department different from working in professional theatre?
In order to answer this, I'm going to have to ask my professional colleagues to stop reading here 😊
To be honest, the energy and excitement at new discoveries that young people have is worth being a part of. Watching students grow and participating in that excitement is just a great place to be. Even on a professional level, I think we are always waiting for magic to happen onstage. In little ways, that's much more common in a high school than in a circumstance where everyone is expected to work at a high level, but the moments of magic are far fewer and far between. I can watch a student who never uttered a word when they first arrived to sing onstage in front of an audience a few months later, knowing that it's a life changing moment. Or some shy kid who discovers that they can run a lighting board and sound system with complete confidence - that's its own reward.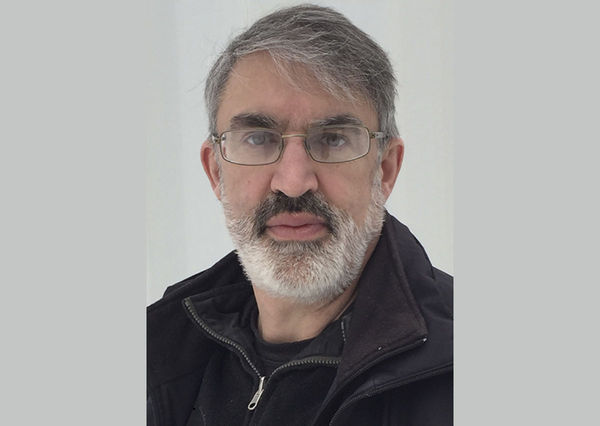 You could have lived and worked as a designer/artist in professional theatre anywhere in Canada yet you are based here? What is it about Smithers that keeps you here?
A combination of factors - we moved back to Smithers to raise our children and I've never regretted that choice. They had so many opportunities here without some of the temptations or dangers of a city life.
Aside from the children, Smithers is a pretty rare community with more than its share of incredibly interesting, talented and gifted people, to say nothing of the way of life and environs.
I might have done things differently, but I'm not that aggressive, so the hard nosed competitive, let's say 'Broadway' life would have killed me.
To see more of Hans' theatre set designs and scenic painting, go to hanssaefkow.com
To do a Self-guided Mural Walking Tour in Smithers, pick up a brochure map at the Smithers Visitor Info Centre, 1411 Court Street, Smithers BC • 1-800-542-6673 or 250-847-5072