Add to Bookmarks
Portraits from the heart of Steelhead Paradise: Alex Bussman
For migrating steelheaders...Mecca is the Skeena, a pristine pacific watershed in Northern British Columbia. The region is famed within the steelheading community, and each fall dedicated anglers from all corners of the globe pack up their waders and break down their rods in preparation for their annual pilgrimage.
There is something different about anglers. And if you are one, you know what I mean. There's a feeling you get when you first return to the city after a week or more on the water. Mind calm and soul in tune, it's hard not to feel fundamentally apart from the sea of urban faces that surround you. And for a time, this feeling stays with you. Grounded in gratitude, clarity renewed, you are at your best.
But it fades. Gradually at first and then suddenly, the currents of civilization take hold and you are swept away, back into the sea of perpetual distractions and everyday life.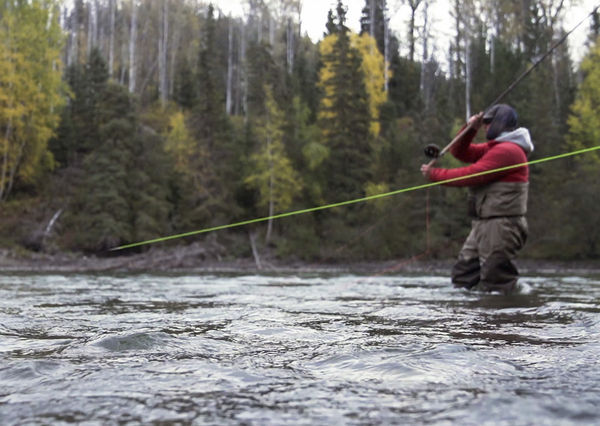 Some folks live their entire lives under the sea. Others keep their heads above water by clinging to rafts made of sport, meditation, religion… cabernet sauvignon. But anglers are different. Akin to the anadromous fish for which they search, anglers are compelled by an indescribable force within them to leave the ocean entirely. To embark on a migration back to their headwaters. Back to the place they call home.
For migrating steelheaders in particular, Mecca is the Skeena, a pristine pacific watershed in Northern British Columbia. The region is famed within the steelheading community, and each fall dedicated anglers from all corners of the globe pack up their waders and break down their rods in preparation for their annual pilgrimage.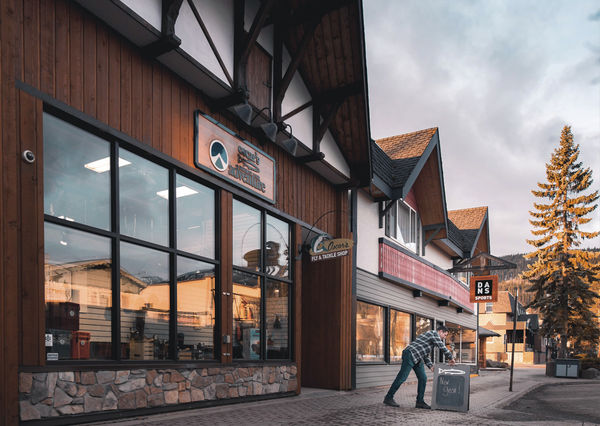 Upon arriving in the region, a first stop for many of these anglers is Oscars Fly & Tackle on the iconic Main Street of downtown Smithers. A popular gathering place for local and visiting anglers alike, the small shop has become the unofficial town hall for all things fishing. And as made testament by the warm greetings and boisterous laughs of the many shop visitors, Oscar's owner Alex Bussman is at the center of the local angling community. Since settling his family in Smithers in 2004, Alex has built his life around his passion for fishing. He knows these anglers well.
"The Morice, the Bulkley, the Kispiox. The Skeena, the Sustut. It's on everyone's bucket list that loves to fly fish and steelhead fish in particular." Alex states proudly. "We really are in the heart of Steelhead Paradise. Wild fish in wild rivers, and Smithers is right in the heart of it."
The history and depth of culture in Smithers' angling community is truly unique. When Alex speaks to this history, his pride in both his community and of the role Oscars plays in it is palpable.
"Oscar's has been part of the community since 1953. Oscar's has always been a gathering place for people of different backgrounds to come and mingle, to share fishing stories. At any given time, there might be a famous guide in the shop, or somebody that works for one of the First Nation bands. An angler from across the pond or from town and it's always so fun to be part of that and listening in to the stories."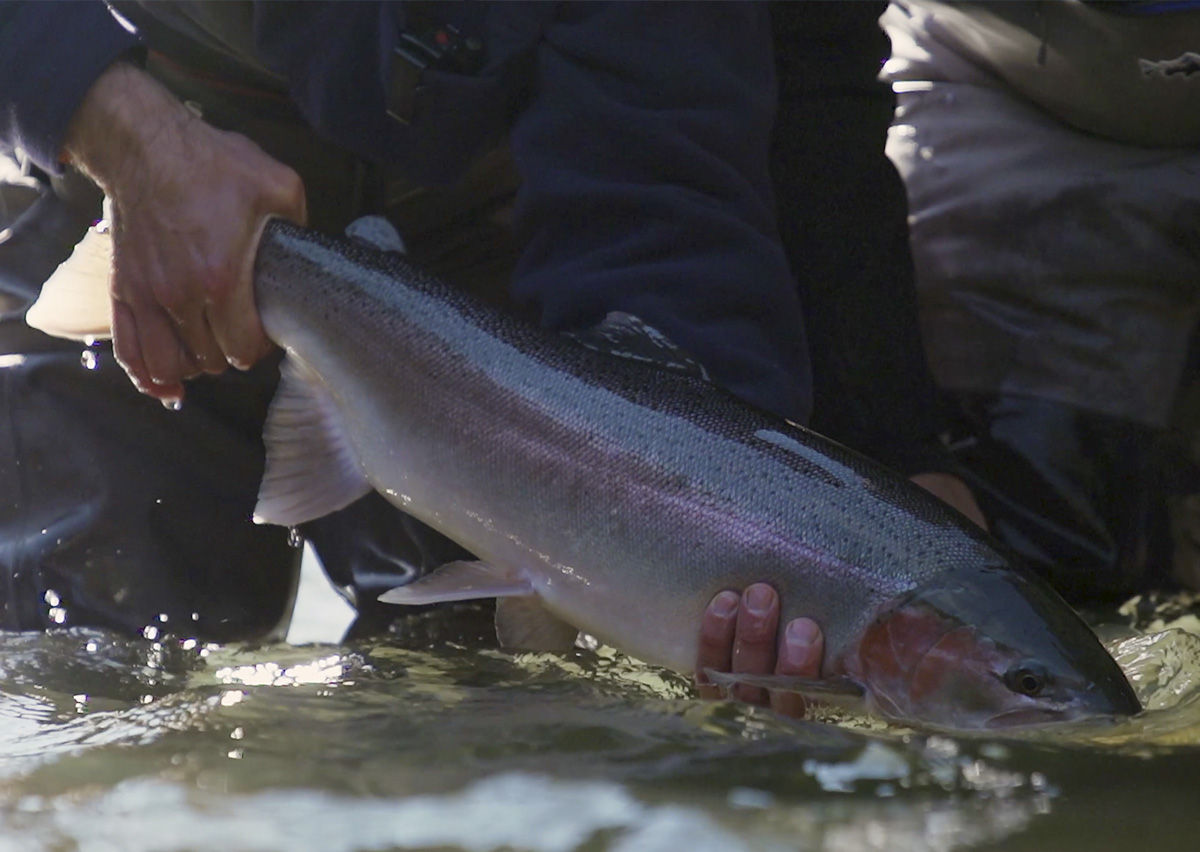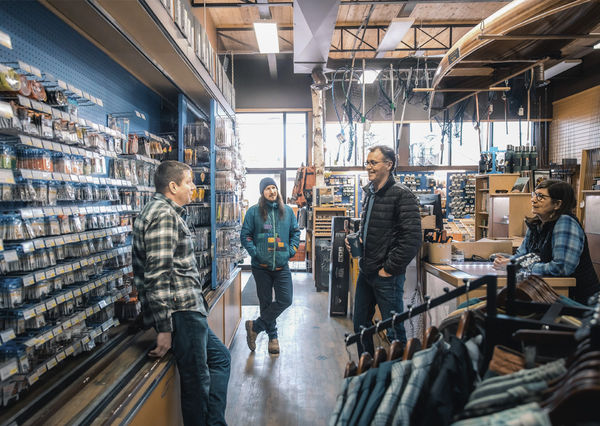 Through the fly shop, Alex has become involved with various stewardship initiatives and fisheries management groups in the region. When probed, he is quick to credit Oscar's previous owners, the Hidber family, for having helped instill his community-mindedness. Their legacy of volunteerism and of contributing where they can within the community is a foundational priority that Alex and his family are striving to uphold.
"The Hidber family who owned Oscar's prior to us really showed us the way when we became part of it. It was really important to them to be good stewards of the fish, to be part of the community, to give back to the community. Hopefully it's something that we can continue doing for the foreseeable future."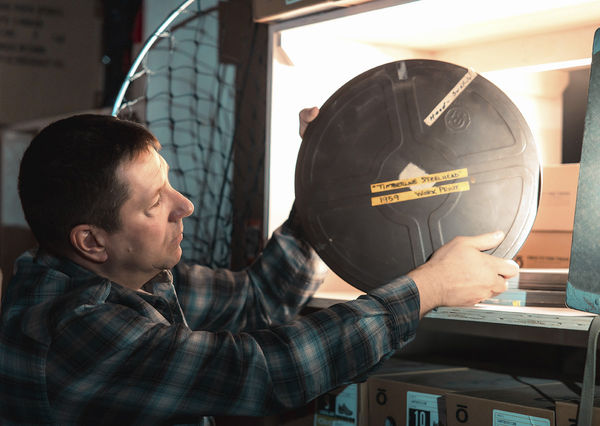 If you ask any steelheader to describe steelhead paradise, they'll have a hard time doing it without a little name-dropping and an animated regaling of a seemingly-tall fishing tale. The lore of the region's many famed angling pioneers has become ubiquitous with the rivers themselves.
"There's a rich history of guides and outfitters in Smithers. On any given day you could run into some really famous guides in and around Smithers or on Main Street. It's not uncommon to see folks such as Ray Makowichuk, Bob Hall, one of the Lee's, one of the Allen's. The real pioneers in the sport and we're really fortunate to have them as part of our community."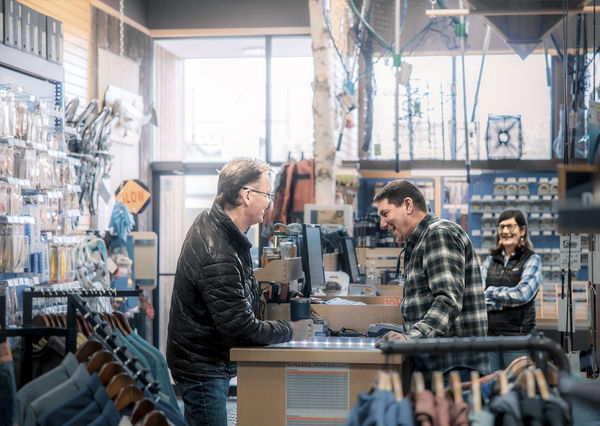 And the eclectic community of visiting anglers is equally storied. From NGO founders and renowned environmentalists, to movie stars and high-profile CEOs, the mix of folks who make the pilgrimage to steelhead paradise each year is almost hard to believe.
"It really is quite interesting and sometimes mind-boggling to see who walks in the door at the shop." Alex explains.
"As a region I think we've really benefited from having visitors from across the world. Not only does it benefit all kinds of businesses, but most of those folks are also really interested in conservation of the fish. It's a real benefit to the whole area and I think Smithers and surrounding communities should be really proud of hosting all those folks."
Many of these visiting anglers consider steelhead paradise to be their 'second home', and overtime, they have come to be welcomed by locals as family.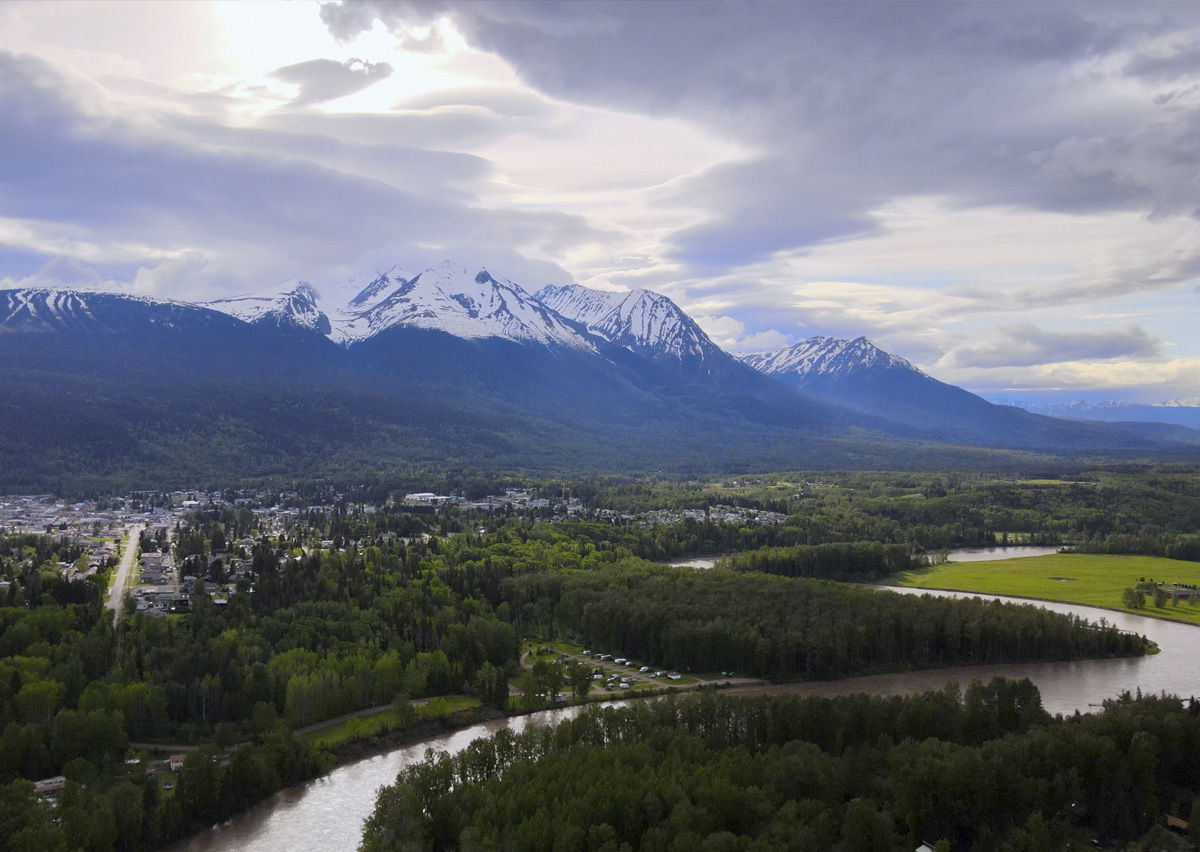 It's no secret that the returning numbers of steelhead and salmon to the Skeena over the past several years has been alarming. For local First Nations, Government Fisheries Biologists, and the recreational angling community, immediate salmon and steelhead recovery efforts are top of mind. Many factors have contributed to the declining returns, and it is plain to see that a collaborative, coordinated conservation effort is required by all stakeholders before it's too late. Looking to watersheds further south, history has revealed the devastating results of mismanagement and moving too slow.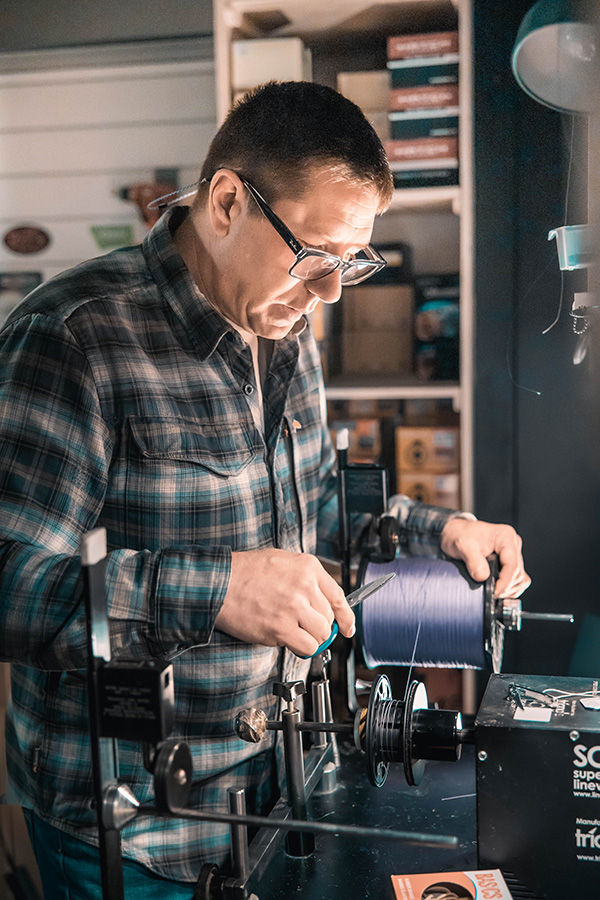 For Alex, optimism is found in the adaptability and openness to learning that he sees within the recreational angling community.
"I think that we all have responsibilities. Things have changed. They will continue to change. And as anglers, if we want to continue to fish we have to change with it. But that's our strength. We want to continue to learn. We want to do what's best for the fish and the environment around us."
When Alex shares these sentiments, it is clear that he cares. About this fish, but also about the fishery, the culture, and the many migratory anglers that he has come to call family. It is also clear that Alex is not alone in his passion for protecting steelhead paradise for generations to come.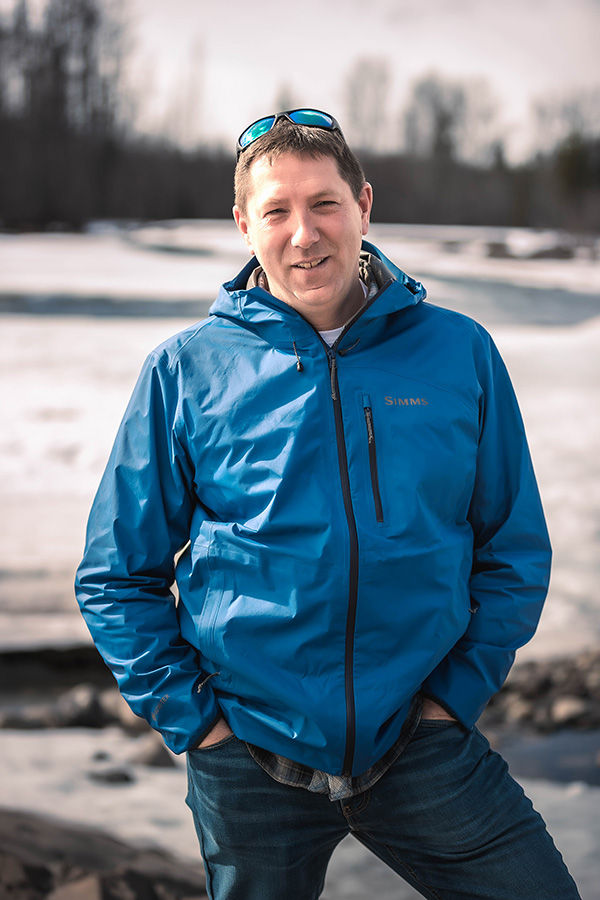 "Fishing is not really about catching fish. It's really more about being out on the water having a good time. Exploring the areas. Being on the water with people that you like to be around." Alex laughs. "It's been a long two years without seeing some of our friends from the lower mainland, across the border, overseas, and we're really, really looking forward to welcoming everyone back to steelhead paradise this season."

As we collectively look forward to the upcoming fishing season, an appreciation can be felt for the privilege of sharing these beautiful rivers with wild salmon and steelhead. And there is a shared understanding as well, that it is our collective responsibility to protect it. Each season, we have an opportunity. To repay our gratitude, to act on our clarity, and to continue to be at our best.