Add to Bookmarks
Steelhead Portrait: Melissa & Dave
One of the things that makes "Steelhead Paradise" so special is the diverse mix of people that call it home. To Melissa, coming together as a community to do what's right for the fish is key.
Very few pursuits have the power to ignite the human spirit so fully as searching for wild steelhead with a fly rod. And in the rugged pacific watersheds of Northern British Columbia, the passion is woven into the cultural tapestry of the entire region.
"Each fall there's a buzz with the anticipation of the migration of the Steelhead, and there's a parallel migration of the local and visiting anglers back to the river as well." explains Melissa Moure, fly fishing guide, conservationist, and year-round 'Steelhead Paradise' local in the Bulkley Valley.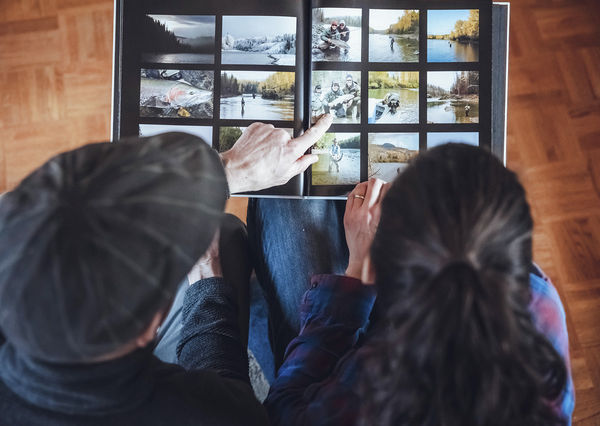 Melissa and her husband Dave Evans co-own one of the regions famed steelhead lodges, the Bulkley River Lodge. "It is located on the traditional territory of the Witsuwit'en" Melissa says.
"I started angling quite young, saltwater fishing for salmon, rock cod, digging clams." Melissa recounts as she and Dave flip through stacks of photo albums in their cozy, Telkwa home near Smithers.
"I moved to the Bulkley Valley when I was 18. I had ambitions of becoming a bush pilot and I just fell in love with the mountains and the river and the lifestyle. I actually didn't start fly fishing or fishing fresh water until my early twenties, but I knew once I saw it and I experienced it, that it was something that was changing my life."
To a non-angler, this may sound dramatic, but Melissa is far from alone in having reshaped her life around the fishery and the beautiful valley she now calls home.
Her husband, Dave's story runs parallel.
"I was going around the province examining rafting guides and I was up here in the North and I met a guy named Collin Schadrech" recalls Dave. "Next thing you know he's asking if I was interested in being a Steelhead guide."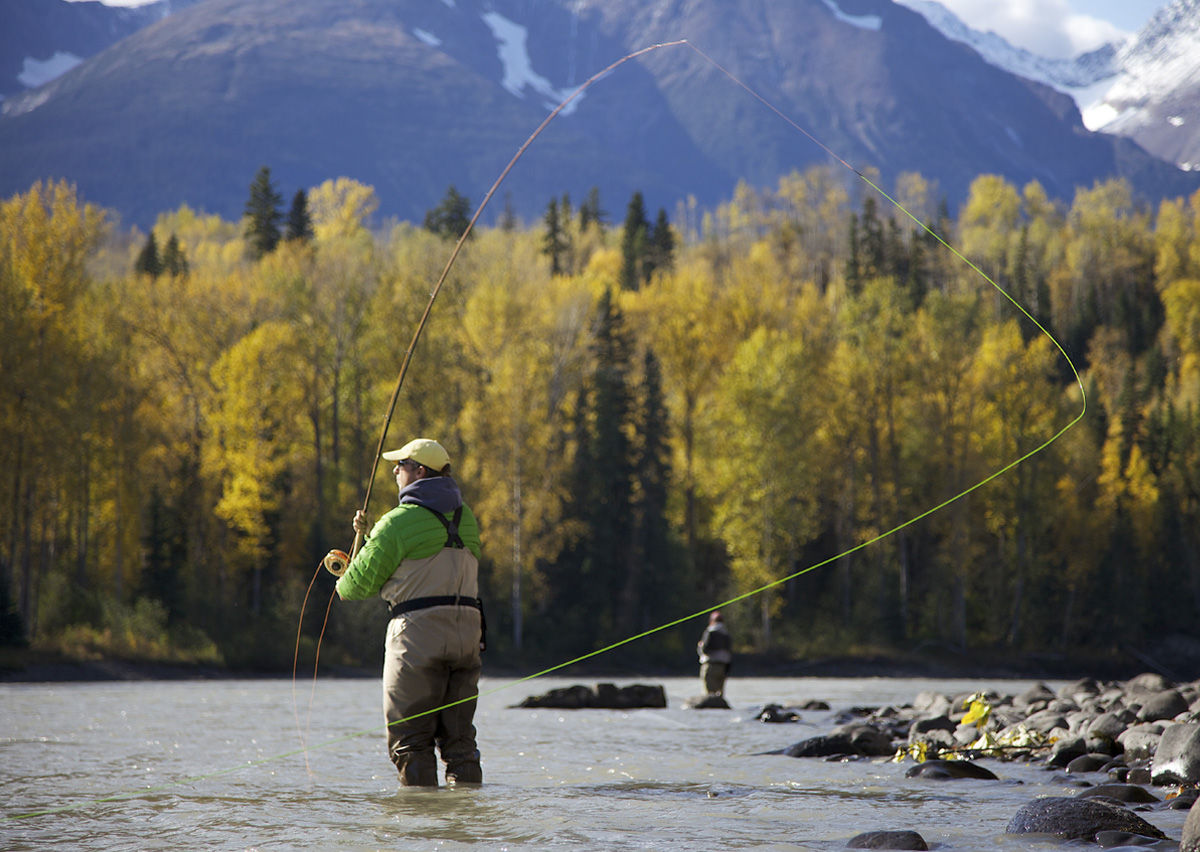 Telkwa and Smithers, BC are in the heart of "Steelhead Paradise", the legendary steelhead tributary streams of the Skeena River in northwest British Columbia, arguably the biggest and best Steelhead fishing in the world with relatively easy access and close to amenities. Attracting anglers from all corners of the globe put increasing pressure on the this world class fishery, and is now protected as a catch-and-release only fishery with requirements for single, barbless hooks to decrease hooking mortality (from Oscar's Fly & Tackle Shop) photo: Clint Fraser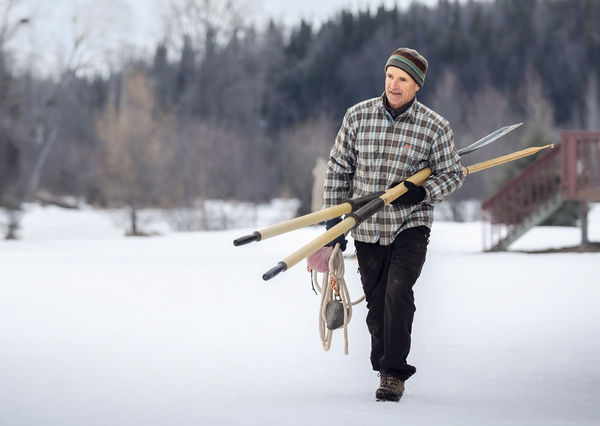 The influx of fishing tourism in and around the Smithers area is substantial. From mid-August through to November the town is a bustle of local and visiting anglers: old fishing friends catching up at the iconic Smithers airport, a constant parade of anglers in and out of both fly shops, and a who's-who of fly fishing royalty catching up over a local coffees and brew.
Dave shares a story of how one of his clients helped him get going in the industry. "One of my clients, his name was John Woodward, we became pretty good friends and we were always chatting on the river. I had a dream that I wanted to own a fishing lodge and he supported my dream." Dave recalls with appreciation. "We bought it in 2000. Been running it ever since. Pretty amazing story."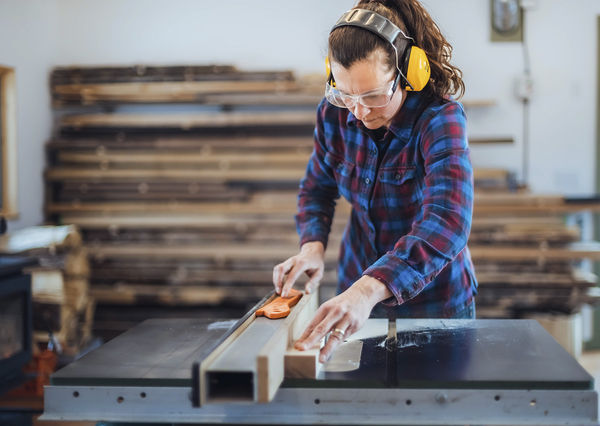 Watching Melissa and Dave interact with their clients and other folks in the industry, it's clear that they are both well respected as guides in the area. But they are also becoming well known for the stewardship and conservation work that they are involved with off the river. Following several years of low steelhead returns, Melissa has been spending most of her available time contributing to local steelhead management groups, research and conservation initiatives.
"When I think about what we've built and created at the Bulkley River Lodge I just feel so blessed." Melissa says. "We've been able to participate in some pretty incredible experiences through the lodge. Facilitating meetings, working with NGOs, the catch-and-release study done on the Bulkley River in 2016."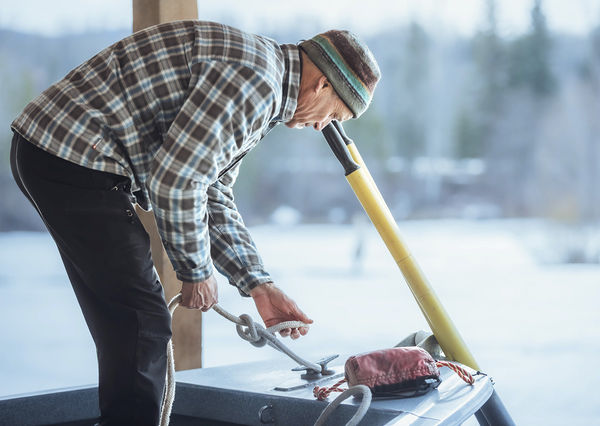 Dave lights up when he talks about the lodge. "The Bulkley River Lodge is a pretty special place. It's a bit of a vortex of good energy of people coming for years and years to that particular spot, all sharing a passion of this place, the people, and of course the fish."
Even after all the years guiding and running the lodge, you can feel Dave's passion when he speaks about the steelhead.
"One of the cool things about these fish is that they've been in constant evolution from where the glaciation period started to melt off." Dave explains. "They head out to the ocean, they swim up-river hundreds and hundreds of miles, they navigate class five rapids, find a way back to their natal stream. And that desire to reproduce is ingrained into them. That's one of the iconic things about these fish that I think people are attracted to."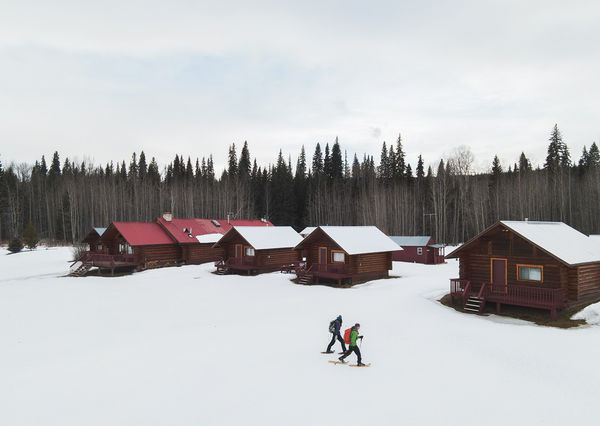 When Melissa speaks about the steelhead, she is quick to show appreciation for the many other people who are working to protect them. One of the things that makes "Steelhead Paradise" so special is the diverse mix of people that call it home. To Melissa, coming together as a community to do what's right for the fish is key.
"I'm really proud of all the work and effort people in our communities have contributed towards the conservation of the Steelhead. I'd like for us to be able to expand and grow on that together." says Melissa.
"It's all part of an encompassing journey we share while angling for wild Steelhead in a beautiful place."