Add to Bookmarks
Think outside. No box required.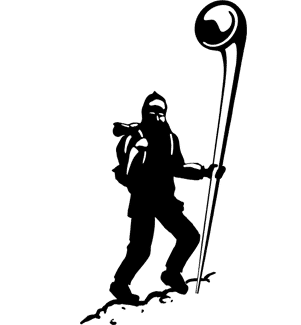 One of the greatest aspects of hiking around Smithers is the CLOSE PROXIMITY to town of so many trails. Many hikes start only a 15-minute drive from downtown. In addition, hikers will feel as if you have the MOUNTAINS TO YOURSELVES, even during peak hiking season in late summer, because of the massive scope of PRISTINE NATURE in the area and the small population. The Bulkley Valley Backpackers website has a schedule of weekly guided hikes and several great maps for hiking in the area, easily loaded onto phones.
Local Guide Books
Pick up various local maps at the Smither Visitor Centre and local hiking guide books at the book stores listed below.
Local Trail Maps
Perimeter trail
A scenic 13-kilometre WALKING TRAIL weaves through and around the town, follows the shores of the BULKLEY RIVER, CHICKEN CREEK and KATHLYN CREEK, in and out of WOODED AREAS with gravel, earthy (sometimes paved) FOOTPATHS. Walkers, bikers, dog walkers and joggers use the trail in the summer, while cross-country skiers and snowshoers enjoy it in the winter. VIEWING BENCHES along the path offer scenic highlights. Bathroom facilities and picnic tables can be found at RIVERSIDE PARK.
Community Forest Trails
Just a 10 min. drive from downtown Smithers, perched in a sheltered spruce and pine forest, is a 45 km TRAIL NETWORK – great for hiking, biking, and nature study. Specifically, there is a marked route to and around GOLDENEYE LAKE called the NATURE TRAIL.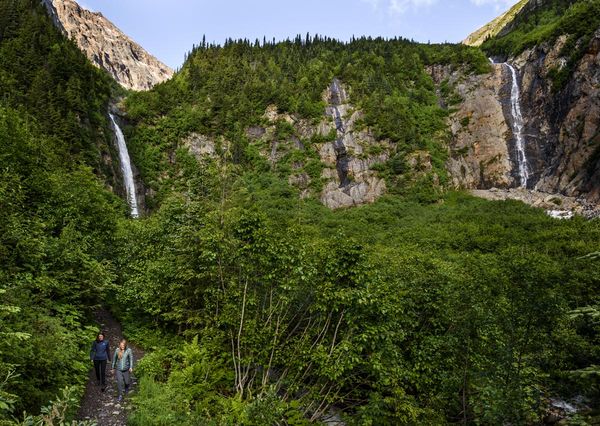 Twin Falls Recreation Site & Glacier Gulch Recreation Trail
Gushing from the receding Kathlyn Glacier 3,000 feet above, Twin Falls & Glacier Gulch is a Smithers landmark, just 15 min. from downtown. An easy 15-minute walk from the parking lot brings you to the viewing platform where you can enjoy two glistening waterfalls cascading over the rocky face. Bring your camera! There are picnic tables at the base where you can rest and enjoy the surroundings. This is a Provincial Recreation Site, mostly a day-use spot, but equipped with outhouses and tent camping areas as well. There is access and parking for RVs and other vehicles.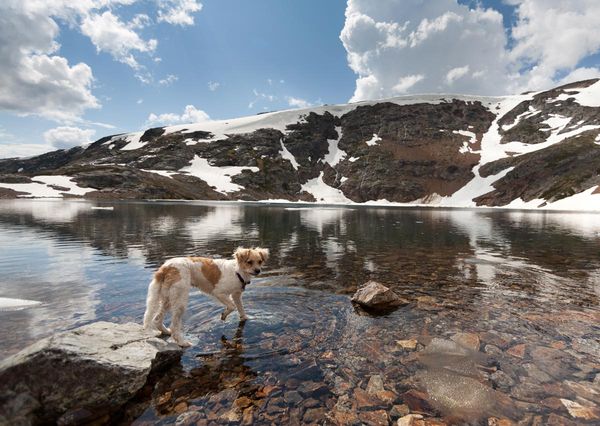 Hudson Bay Mountain: Crater Lake
The Hudson Bay Mountain ski area provides easy access to the alpine for hiking and great views. The trail begins just beyond the Prairie T-bar and meanders past various cabins—then you are quickly above timberline. The trail is steep at first but quickly levels out for an easy-moderate 1.5 to 2 hr walk to Crater Lake. The Prairie is home to a flood of wildflowers in early summer. Watch for willow ptarmigan and marmots. This is an exciting afternoon adventure to the snow-fed Crater Lake. Avoid walking on cornices that may overhang the lake early in the summer.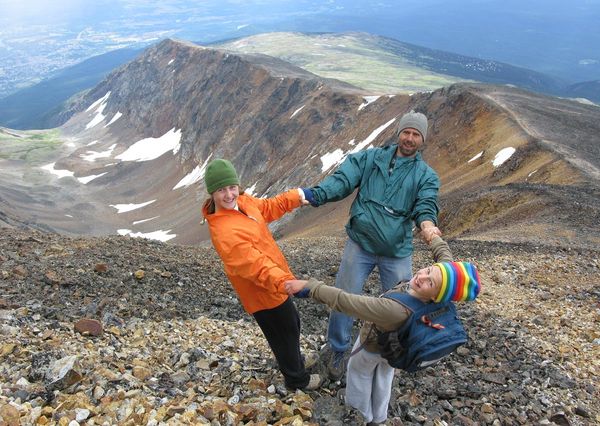 Hudson Bay Mountain: The Peak
Hikers can continue another couple hours to the south summit of Hudson Bay Mountain which is moderately demanding but very rewarding. Sign the book tucked in a cairn at what locals call the peak. Weather is very changeable, even in mid-summer, so take extra clothing.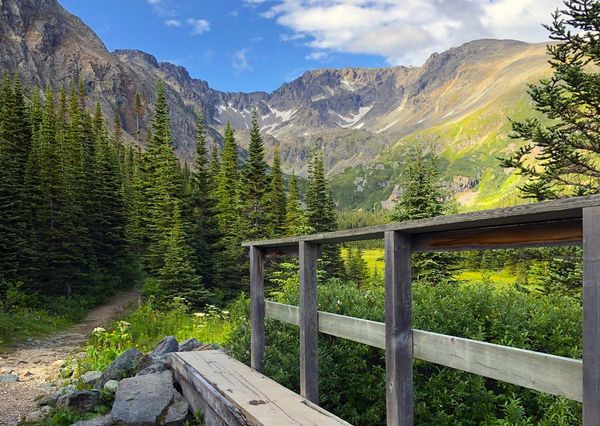 Babine Mountains Provincial Park
This wilderness area offers some of the finest hiking opportunities in west-central BC. Hikes range in difficulty and duration, and mapped trails include Lyon Creek, Harvey Mountain, McCabe, Silver King Basin, Fletcher-Gardner, Onion Mountain, Little Joe Creek, Cronin Creek, Higgins Creek and Hyland Pass. There is no campground, however, camping is allowed in the park and the Joe L'Orsa Cabin—located in Silverking Basin—offers accommodation to hikers in the park for a nominal fee (payable at the BC Parks Office). Snowmobiling, mountain biking, skiing and snowshoeing are also possible in the park, with some limitations.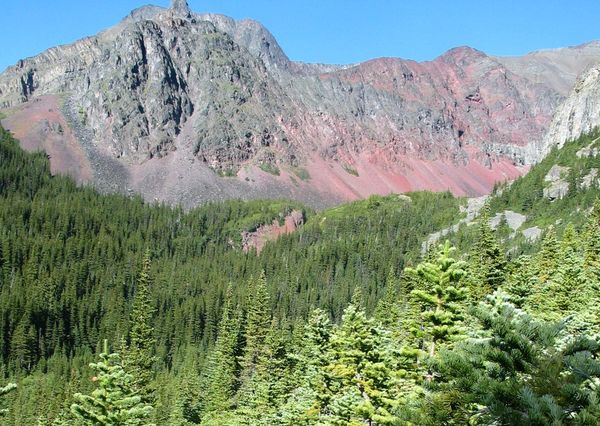 Silvern Lakes Trail
This is a full-day hike on the back side of Hudson Bay Mountain to the Silvern Lakes basin. You can enjoy great views of the lakes and meadows full of alpine flowers in summer. To get to the lakes, you will gain about 2000 ft of elevation. Midway, the trail crosses red valley, named for the stunning red-purple colour of the rock on the slopes and in the creekbed.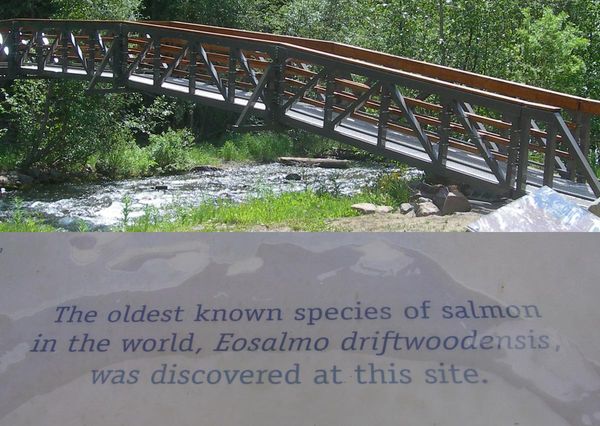 Driftwood Canyon Provincial Park & Fossil Beds
Driftwood Canyon is recognized as one of the world's most significant fossil beds. It provides park users with a fascinating opportunity to understand the area's evolutionary processes of both geology and biology. The fossils found in Driftwood Canyon Provincial Park tell a story of how the area was 50 million years ago. The area had a subtropical to tropical climate and was made up of fresh-water swamps and lakes. These fossils were created as the organisms were trapped within the sediment layers. Visitors may handle and view fossils but are asked to not take them away. There is a parking lot adjacent to Driftwood Creek with a few picnic tables and a small footbridge. Walk across the footbridge and a further 300 metres to the viewing platform to reach the middle of the Fossil Bed! Located 15 mins from downtown Smithers. More info: http://www.env.gov.bc.ca/bcparks/explore/parkpgs/driftwood_cyn/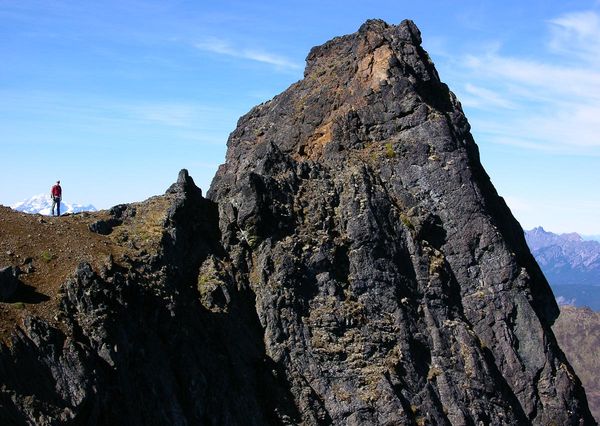 Hankin-Evelyn Backcountry Recreation Area
Hike a short, steep, marked trail through mature forest to an old fire lookout for fantastic panoramic views of rugged peaks and mountain ranges in the area. The day-use lookout cabin has been upgraded and maintained by local hiking and backcountry ski groups along with help from the provincial government, and there is a fee for overnight stays. Once you reach the lookout, you can carry on to the Mt. Hankin summit. The area gets lots of use in winter by snowshoers and backcountry skiers.