Add to Bookmarks
Smithers is a winter wonderland.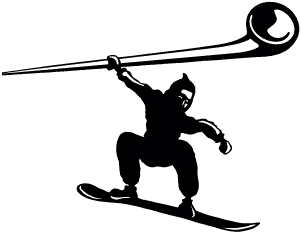 If you're not skiing, you can be SNOWSHOEING, SNOWMOBILING, SLEIGH RIDING, SKATING or playing ICE HOCKEY..
Ask for local info and maps at the outdoor shops or Visitor Centre on where to go for your winter recreation. Recreate safely in the backcountry — keep yourself out of danger and eliminate rescue efforts. Please read and follow BCS BACKCOUNTRY SAFETY AND ETIQUETTE GUIDELINES.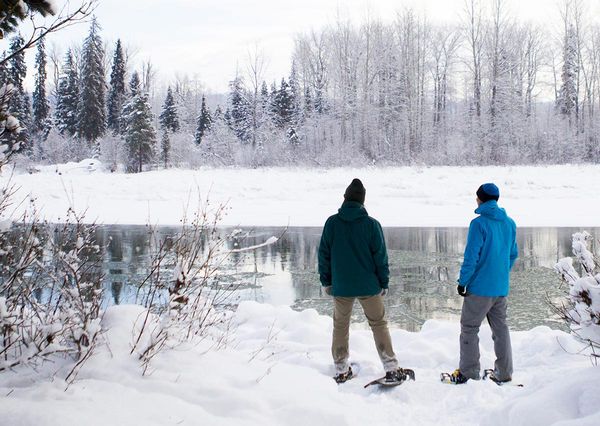 Snowshoeing
BABINE MOUNTAINS PROVINCIAL PARK — Check out the trails for a day trek or you can make a great overnight trip up the SILVER KING BASIN TRAIL to the JOE L'ORSA CABIN.
HUDSON BAY MOUNTAIN — a snowshoe across "The Prairie" is popular and easily accessible.
CANYON CREEK TRAILS — volunteers maintain 22 km of wilderness trails for cross-country and backcountry skiing and welcome snowshoers to walk in the middle of the groomed runs. Trails are suitable for all skill levels from novice to advanced. More info at CANYON CREEK
TYEE MOUNTAIN TRAILS — volunteers maintain approx. 30 kms of trails on and around Tyee Mountain, in the McDowell Lake area on the north side of Tyhee Lake. The trails can be explored by foot, ski, bike or snowshoe. Check the website for updated conditions or notices. Trail fees may apply. More Info at TYEE MOUNTAIN TRAILS
HANKIN MOUNTAIN — Part of the Hankin-Evelyn Ski Area features low elevation snowshoe and cross-country ski loops which are not trackset. Nine cut runs exist below treeline as well as an overnight cabin and day-use warming hut. Alpine bowls are accessible, as the cut runs extend to treeline, but are not a part of the recreation area, please use your best judgement and caution when entering these areas. Be smart, prepared and aware — you are in the wilderness. More info: BULKLEY BACKCOUNTRY SKI SOCIETY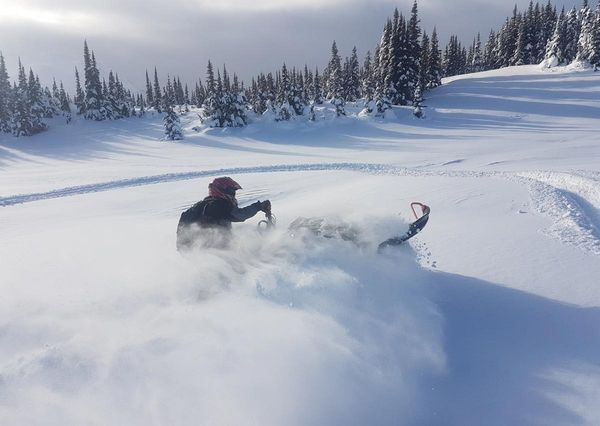 Snowmobiling
The SMITHERS SNOWMOBILE ASSOCIATION grooms trails in a few areas and maintains six mountain cabins in the valley. Trail user fees go to the club. Check our related services directory below for local guides & rentals.
Tune up your sled and check out these popular places to ride:
THE BIG ONION — 20 km east of Smithers in Babine Mountains Provincial Park;
THE DOME — 25 km east of Smithers;
THE MICROWAVE — 19 km southwest of Telkwa;
THE HAROLD PRICE RECREATION AREA — 30 km north of Smithers.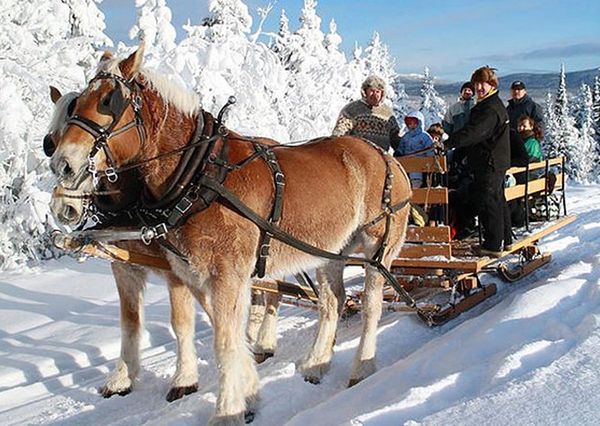 Sleigh Rides
Enjoy the magic of a horse-drawn sleigh ride through the snow, daytime or evening often with a good, old-fashioned campfire stop along the way. Ask at the Visitor Centre for farms offering rides each season, including B & T WAGON AND SLEIGH RIDES who offer rides all year round.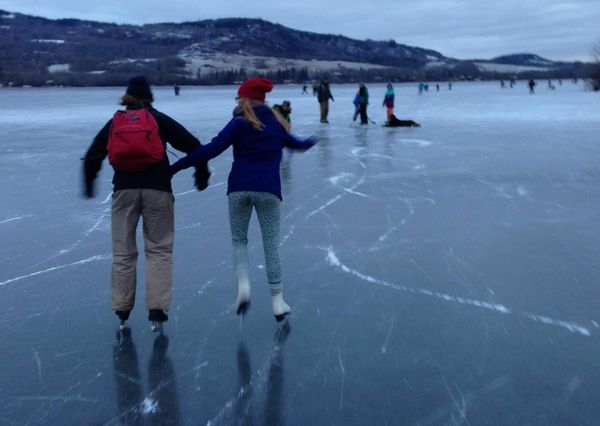 Skating & Ice Hockey
OUTDOOR RINKS are maintained by volunteers in Smithers near Central Park (behind the Smithers Fire Hall and the Visitor Centre) and in Telkwa (near the Village Office).
LOCAL LAKES — residents often clear skating paths when conditions are right. Try Seymour Lake, Lake Kathlyn and Tyhee Lake
INDOOR SKATING is also available at the SMITHERS CIVIC CENTRE & ARENA