Add to Bookmarks
Balanced in Nature
Smithers yoga teacher Yeva Glover shares how connecting with nature drew her back to her hometown—and what travelers can't miss while they're here.
Yoga is about finding new terrain for the mind and the body, but it always brings you back to the heart's center.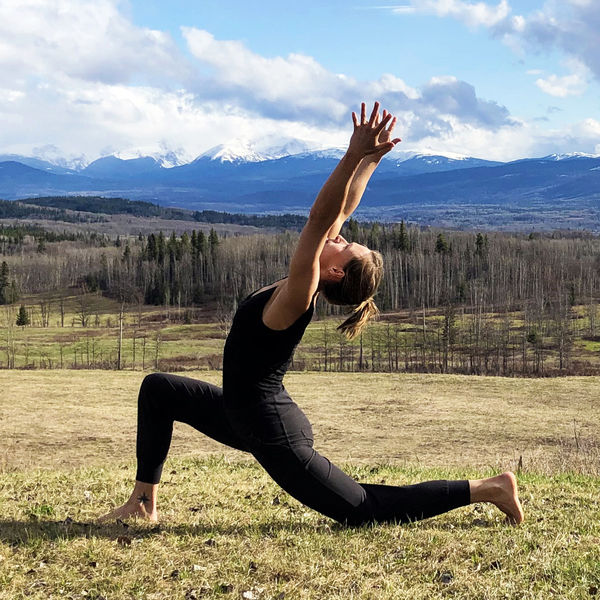 That's how it's been in Yeva Glover's life, too. After growing up off the grid in a wild river valley outside Smithers, Yeva's love of dancing led her to contemporary ballet training, performances in Europe and Asia, and a five-year career with a professional dance theatre company in New York City. She started practicing yoga to help balance out the physical wear and tear of her dance career, and before long she found her practice to be a continual source of strength and inspiration.
But she missed living close to the land, so after a move back west and a few years teaching yoga in downtown Vancouver, she and her partner, now with two young kids in tow, decided the peaceful countryside of the Bulkley Valley was the best place to put down their family roots. She started teaching yoga classes for locals and travelers in Smithers, and leads a variety of yoga clinics and retreats in the area—though as we write this, her teaching has shifted mostly online to help people keep flowing through their vinyasas in the time of social distancing.
In a quiet moment between virtual classes this spring, we asked Yeva a few questions about the place that has always been her heart's true home.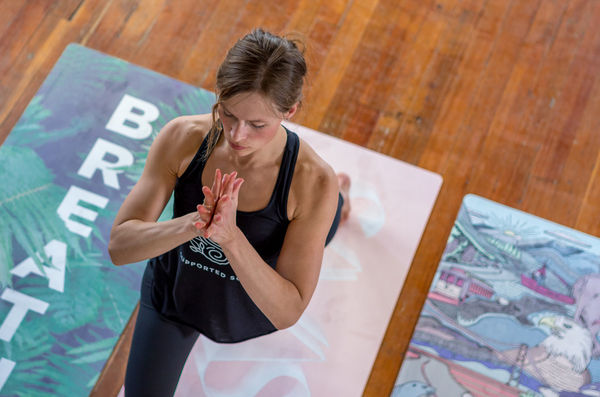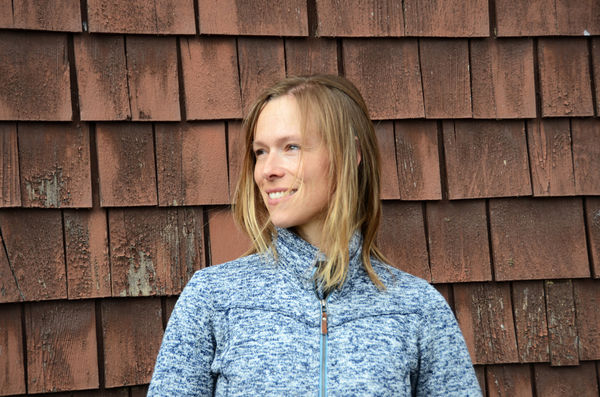 What brought you back to Smithers?
It was really about that sense of place and belonging—the seasons, the smells, the plants. Nature has always been the biggest draw for me, and with the mountains and rivers and lakes we have here, anyone with the desire to spend time outdoors can never really get bored. I was away for 13 years, and when I was gone I always missed having easy access to trails and forests and clean water. The landscape is just so spectacular here, and there's so much that we can just step out the door and explore. A lot of my generation have moved back, especially once they've started families—it's a welcoming place, there's a strong sense of community, and I think people recognize that the quality of life you can have here is pretty much unparalleled.
How would you describe the Smithers yoga scene?
For a small town, there's a surprisingly committed yoga community. At Full Circle we have a variety of classes, so there's something for everyone. Our area has a lot of avid bikers, skiers and runners, and I think a lot of them have realized that yoga can help them not only perform better and prevent injuries but also feel calmer and more connected. We love having travelers stop in for classes, too—the studio might be smaller than you'd find in the city, but the yoga folks here have a lot of heart and are super welcoming.
When you're not teaching, what do you most like to do here?
Well, having two little kids means a lot of time spent at home and out in the garden. Other than that, it's cross-country skiing at the Nordic center in the winter,
and biking and standup paddleboarding whenever we can in the summer. Standup paddling from Telkwa to Smithers on the Bulkley River has been such an awesome little adventure to do, or just heading out to Tyhee Lake.
What's one can't-miss thing you recommend to friends passing through?
Definitely the hike up to Crater Lake on Hudson Bay Mountain. It's an easy trail, with or without kids, but you still get amazing views and that incredible feeling of being up in the alpine above treeline. It's a really great way to spend half a day, so I'd definitely recommend that. Afterwards, we love to hit up one of the local breweries, which are always great places to run into people for a chat. We love eating at Tandoori and Blue Water Sushi too, and a night at the Roadhouse can be super fun. We're pretty lucky here—there's a lot of great stuff on offer.
You can follow Yeva here for class times and other details.