Add to Bookmarks
Smithereen Stories: Made with Love
A few kilometres south of town, there's a narrow road that leads off the pavement and into rolling farmland with wide-open views of the mountains.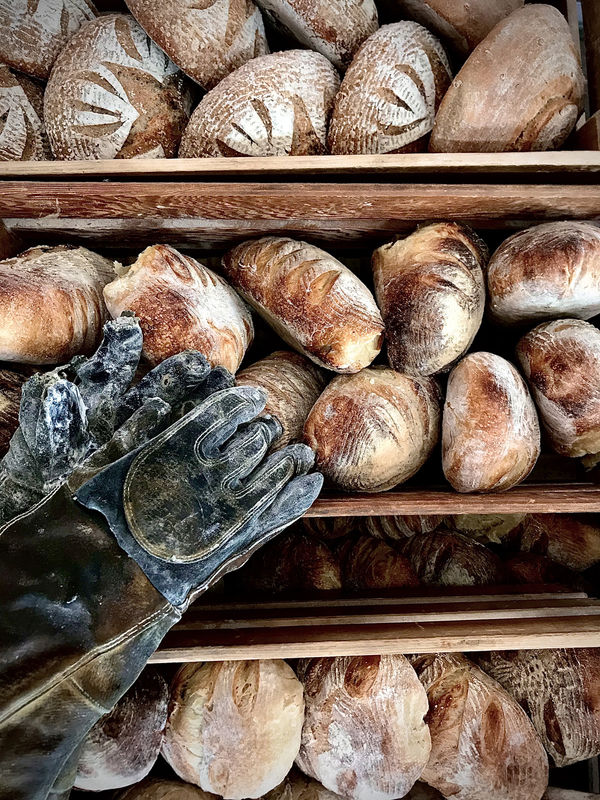 There, tucked into a stand of aspen trees, you'll find the small building that houses Rustica Woodfired Bakery, where Meg Roberts turns out some of the best sourdough you'll ever have.
A born-and-raised Aussie, Meg's arrival in the Smithers area thirty-some years ago wasn't exactly planned.
"I came thinking I'd bike and hike across Canada, but it was November and it was snowing," she laughs. "So I realized pretty quickly that wasn't going to be an option. I had friends in Smithers, though, so I came up to visit them. Then I met my former husband, had four kids, bought some land and built a house."
In spite of the snow—which as Meg admits, she still hasn't learned to love—the Bulkley Valley became her permanent home. Then, on a short return to Australia, she fell in love with woodfired ovens and traditional sourdough baking. Once she was back in the North, Meg and her former husband built a brick oven in their converted carport, and Rustica was born. Before long, Meg's organic bread, croissants, cookies and other delicacies became weekly staples for many locals—and, we should mention, a highlight for travellers looking for a taste of our area's thriving food culture.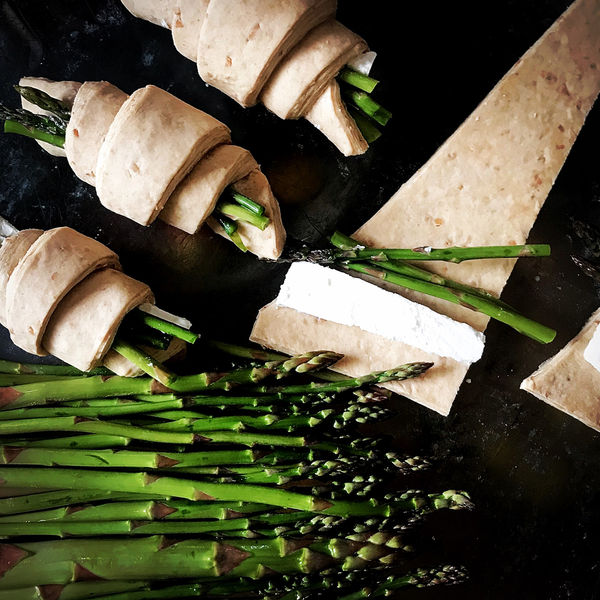 Though the bakery itself wasn't open for visits in 2020 due to the Covid-19 pandemic, Meg was still as busy as ever—often working 100 hours a week as she filled custom orders, supplied Two Sisters Cafe, and worked with Riverside Kitchen on the Good Grub Box to help keep our community well-fed.
A passionate cyclist, she does many of her summer deliveries with a custom-welded bike trailer, and is also helping raise funds for a new, family-friendly bike path between Smithers and Telkwa—every Saturday morning, she fills up a chest with croissants, pastries and baguettes and puts it out on the driveway for folks out on their country rides, with all proceeds going to the Cycle 16 Trail Society.
Because each loaf of sourdough bread is unique to its surroundings—and because Rustica is one of the many small businesses that make this place unique, too—we sat down with Meg for a chat about what makes Smithers special and how baking became one of her labors of love.
What is it that's kept you in Smithers over the years?
I couldn't think of a more beautiful place to raise my children. It's a really healthy small community, and although it's a bit isolated I think there's a benefit to that. I've always found Smithers to be really welcoming, both for people and for my business too. And I've been so incredibly supported by my customers here—every time I take a turn, they take the turn with me.
Could you tell us how you came to sourdough baking?
I was really influenced by a man I met in Australia, Alan Scott, who was at the forefront of woodfired oven building. We were fortunate enough to build an oven with him there, and he taught me how to make sourdough. When we came back to Smithers we decided to build an oven, as we'd really fallen in love with that kind of life. I wasn't thinking it would be full-time, but then I found that I needed to support my kids and the property, and it's done me very well. I'm spectacularly lucky, really. To me sourdough is such a magic thing, and it nourishes people so well—woodfired bakeries are micro-bakeries, but they really can feed a community. That was part of Alan's concept, and I really love that idea—we can be big enough to make what's needed, but small enough to keep a real connection to people and to the growers and farmers we work with.
For those who don't know about woodfired baking, how does your process work?
The oven we have is very traditional—the only heat comes from pine I get from a beautiful neighbour I have, a logger who's just retired. Also I don't use mixers at all, which means I do everything by hand, and my oven once had an electric thermometer, but it doesn't work anymore. So this way of baking really is how people were baking centuries ago—it's called ambient sourdough baking, which means I don't have refrigeration and have to work with the temperature and climate. Sourdough is a living thing, and the oven is a living thing, so I've got to have a lot of patience. Right now, in the summer, I usually work 100 hours a week—that's probably 300 loaves, 20 dozen croissants, and a lot of sweets.
What do you think is most unique about Rustica?
I started my sourdough starters about 13 years ago. I've given lots away to friends in the community since then, but I think one of the most beautiful things about sourdough is that after about six months it transforms itself to be yours, and it's given its own character by the wild yeasts and bacteria that your bakery and region and water carry. So my sourdough is unique to me and my property, and you really can't get that exact flavour anywhere else. And you also can't beat a woodfired oven—there's something so wonderful about bread that's baked with radiant heat.
What about your connection to the cycling culture of Smithers? How did that come about?
I've always wanted to cycle more, and I've been trying to figure out ways to reduce my carbon emissions. Over the years I've had a few variations of bikes and trailers, and I think I've got the perfect one now. It's just a passion of mine, and I also want to inspire my kids because I don't really want them to drive. I think we need to start making that shift to cycling, and that's the future I want to be part of. So linking up with Cycle 16 has been really magic, and the uptake of it has been stunning—we had 80 cyclists come out last weekend. Doing my deliveries by bike doesn't take that much longer either, maybe an extra hour opposed to driving, and it's a good thing for me. I'm pretty happy when I'm on my bike—and if I lived in a climate where I could do it all year round, I'd get rid of my car.
I know you don't have much time off, but when you're not baking, what are some of your favourite things to do?
Every Sunday I go for a long run. I'll go up the hill on Babine Lake Road or along the High Road, so I alternate between gravel and pavement. We bike a lot on the weekends, too, just down any dirt road that takes our fancy. If I had more time I'd love to hike in the Babines more, but I'm working so much in the summer that the days with enough time to bike up there and go hiking are few and far between. I'm fine with that, though. I love it right here—and it's so beautiful, why would I want to be anywhere else?
For news, events and weekly specials, you can follow Rustica on Instagram.