Add to Bookmarks
Smithereen Stories: Trailbuilder Tanner Elliott
Dust lingers in the air, and as it slowly settles it reveals the rake and shovel strapped to the side of his backpack as he effortlessly pedals up the steep access road.
Just another day commuting to work for Smithers local mountain bike trail builder Tanner Elliott. Nearing his fourth year building trails professionally, Tanner is no stranger to the terrain, the community and trails. He's been on a bike since he could walk and on a mountain bike for over twenty years.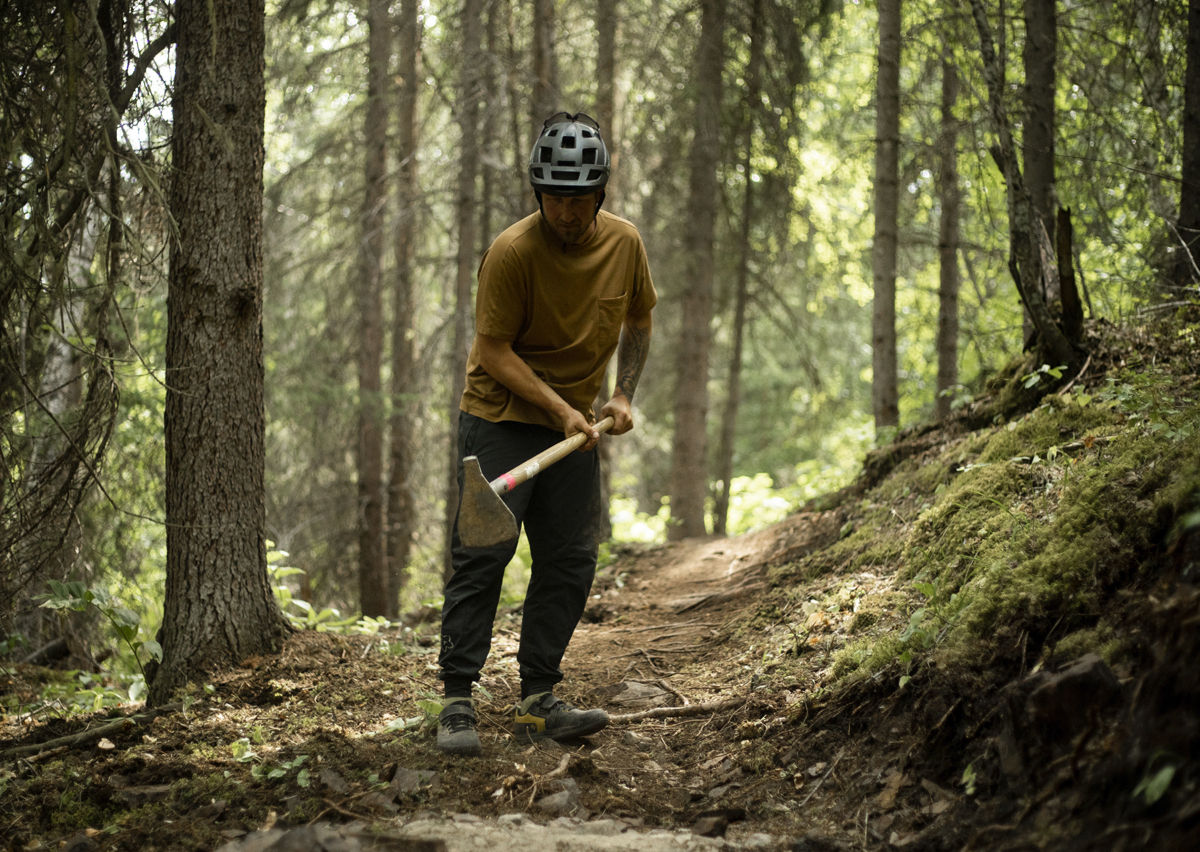 Photo Abby Cooper
•
Like most things in Smithers, the community is interconnected and growing. Seeing an opportunity to improve the existing network of trails to make them more approachable for a variety of skill levels and trail preferences, inspires Tanner.
"I started building because my favourite corners on trails were deteriorating so I would just repair them. That little dose of effort was rewarding, so I started to seek out spots on any trail that needed some love and repaired them. Eventually leading to re-routing and building full trails."
Tanner and Brian Shorter work together at Smithers Mountain Bike Association - along with an incredible team, to maintain and map out a sliding scale of projects from minor improvements and upkeep to whole trail makeovers to multi-year initiatives. Most recently The Bluff Recreation Area has seen a massive makeover in the uphill access climb. Tanner shares, "The old Uptrack was very steep and a big barrier to entry for a lot of people. With an easier grade now and multiple shorter descents off of the lower system has drastically improved the experience for everyone, not just beginners or kids but for all riders of all abilities."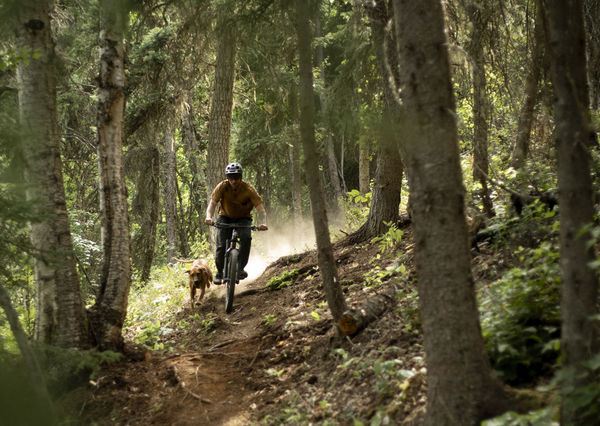 Tanner's hard work has slowly but surely rippled through the three main trail networks in Smithers: Ptarmigan Recreation Trails, The Bluff Recreation Area and Piper Recreation Area. In just three years he has worked on Auntie Flow, Remembrance Day, Backdoor, Shining, Smoothly, Longway (lower middle and upper), Meanstreak, Old Bluff, Deep Bluff, New Shiny Penny, Piper Down, Piper Cross, Pumphouse, Boardwalk, Uptrack, Bipolar, Deep bluff extension (Picnic Table trail), and Riff Raff. That is no shortlist, but Tanner's internally-brewed motivation is never lacking.
"The most fulfilling builds are fixing old trails. Raking the rubble out of everyone's favourite corner or fixing the one spot on the climb that is constantly locked into your mind every time you raise your dropper. The small fixes stack up and soon the process is smoother for everyone."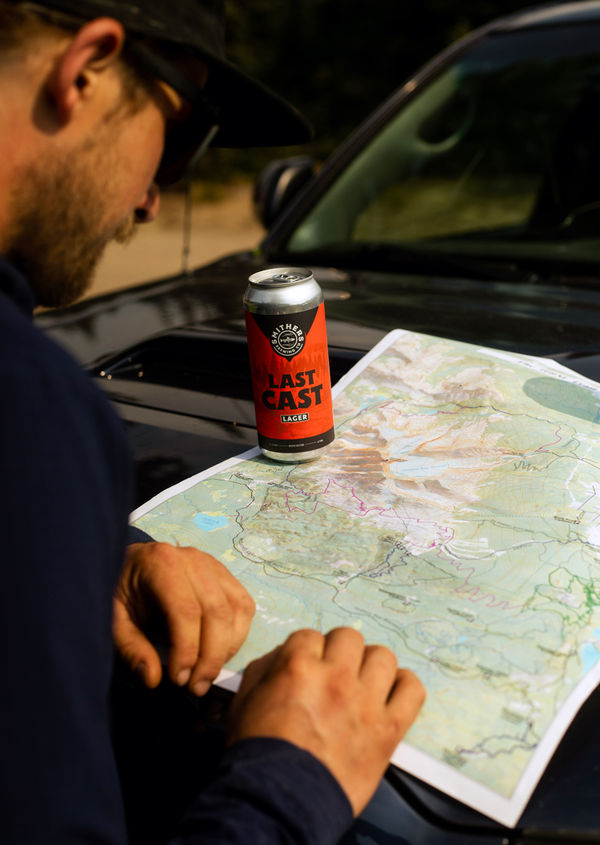 The process of trail building isn't for the faint of heart. Resourceful, curious and dedicated to the art are a few of the unsanctioned requirements. As a third-generation Smithereen, Tanner grew up around heavy equipment as his parents ran North Country Rentals. He started building his own personal bike trails at age nine on his parent's property. It wasn't until nearly two decades later that he would entertain that childhood pastime as a career.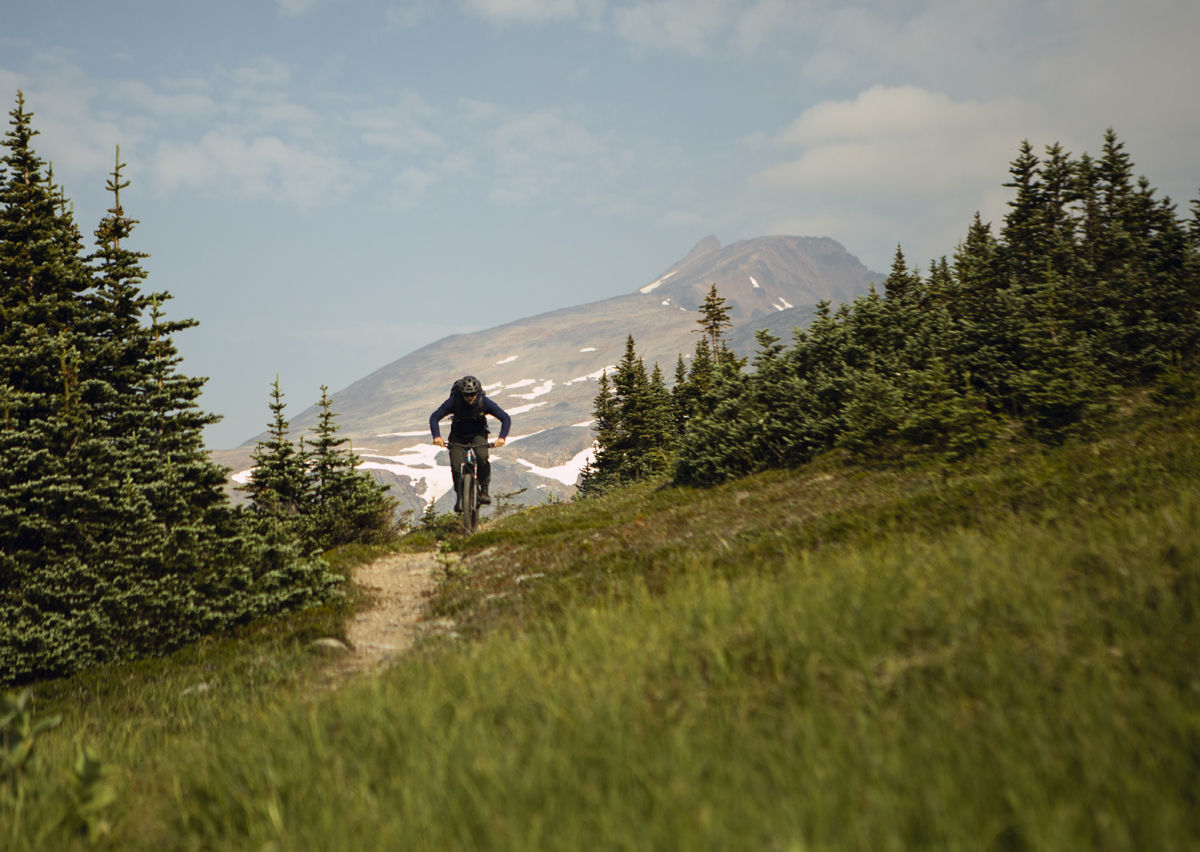 Photo Abby Cooper
•
After high school, Tanner pursued a welding career in his early twenties. Craving a more outdoor-infused balance he made welding a seasonal gig building fishing boats in the winter only to guide on them in the late summer and fall. The lure of working in the elements and connecting people to the landscape held a grasp on Tanner and he eventually started tail guiding at Skeena Cat Skiing as well. Powder for the people and powder for Tanner. With unofficial trail improvement initiatives filling his spare time he got a taste of the life of a trail builder between snow and fish seasons. Now he works primarily as a builder and saves his coveted downtime for personal winter objectives.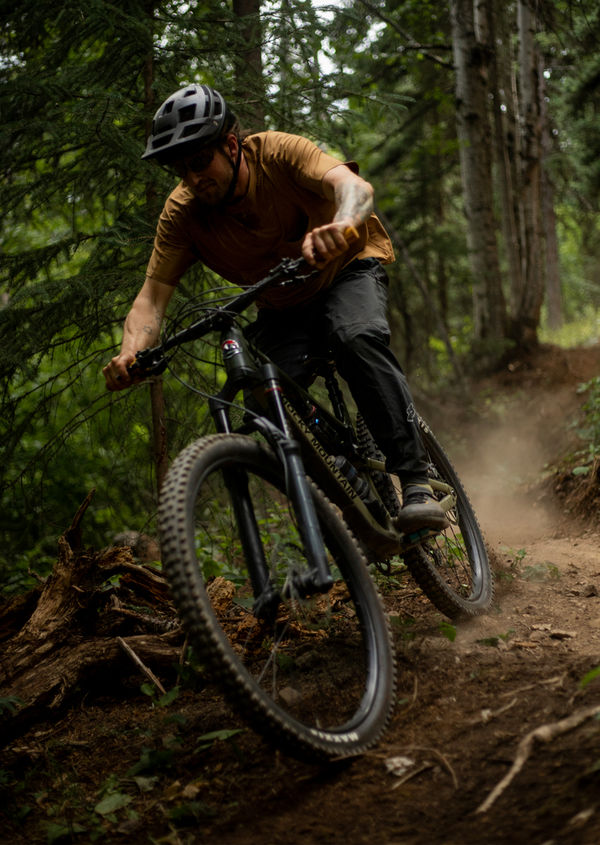 His current craving for alpine riding is in line with many mountain bikers, including myself. Brian Shorter's dream trail is about to come to life with Tanner on the build and it will undoubtedly satisfy a lot of alpine-hungry mountain bike folks. Brian's vision is to create 40km of decadent single track that will circumnavigate Hudson Bay Mountain - Round The Mountain Trail is the working name for the project.
"Beginning at the bottom of the green T-bar ascending to the top of the chair. Then clockwise around Hudson Bay Mountain, exiting via the Toboggan Creek drainage. This has been in the works for 10 years to get to this point, I'm sure Brian was dreaming of it far before then. We're stoked to break ground next year on phase one from the bottom of the green to Miller Creek drainage. It's exciting to be preparing for that and to be a part of something so big."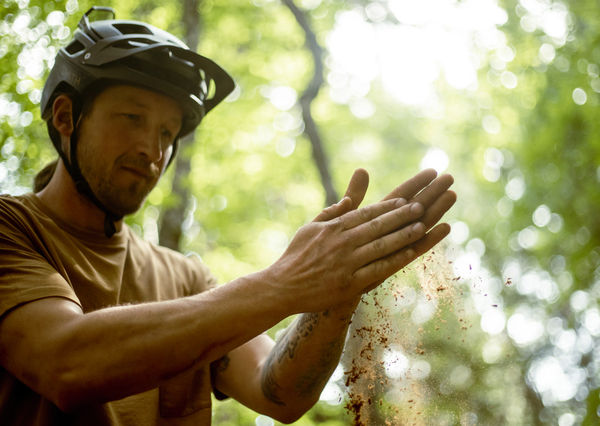 "Honestly, I'm inspired to build any and all trails with the small-town organizations I get to work with. Watching what trail system growth can do for the community and beyond is rewarding to witness."
The ability to build, plan and find ways for people to enjoy the outdoors is exactly what led Tanner to trail building - along with the fact that he loves to mountain bike himself of course. With a revolving outdoor office and the ability to create a playground for generations both local and from afar to enjoy, I think it's fair to say that he's found his happy place. While he might not be a guide in the traditional form anymore or a welder for that matter - he is still undoubtedly a curator of good times and builder of community legacy. A steward for Smithers that Smithers is lucky to have.
More on Mountain Bikes?! Find out why Smithers makes the ultimate basecamp.