Add to Bookmarks
Why smithers is the ultimate mountain bike basecamp
The ratio of available riding to riders in Smithers is undoubtedly in the rider's favour. It's not just about the quantity of trails, it's the quality of riding that is the real allure. I was lucky enough to sample the collection of decadent mountain bike trails a few years ago, and the aftertaste left an undeniable craving that must be satisfied annually.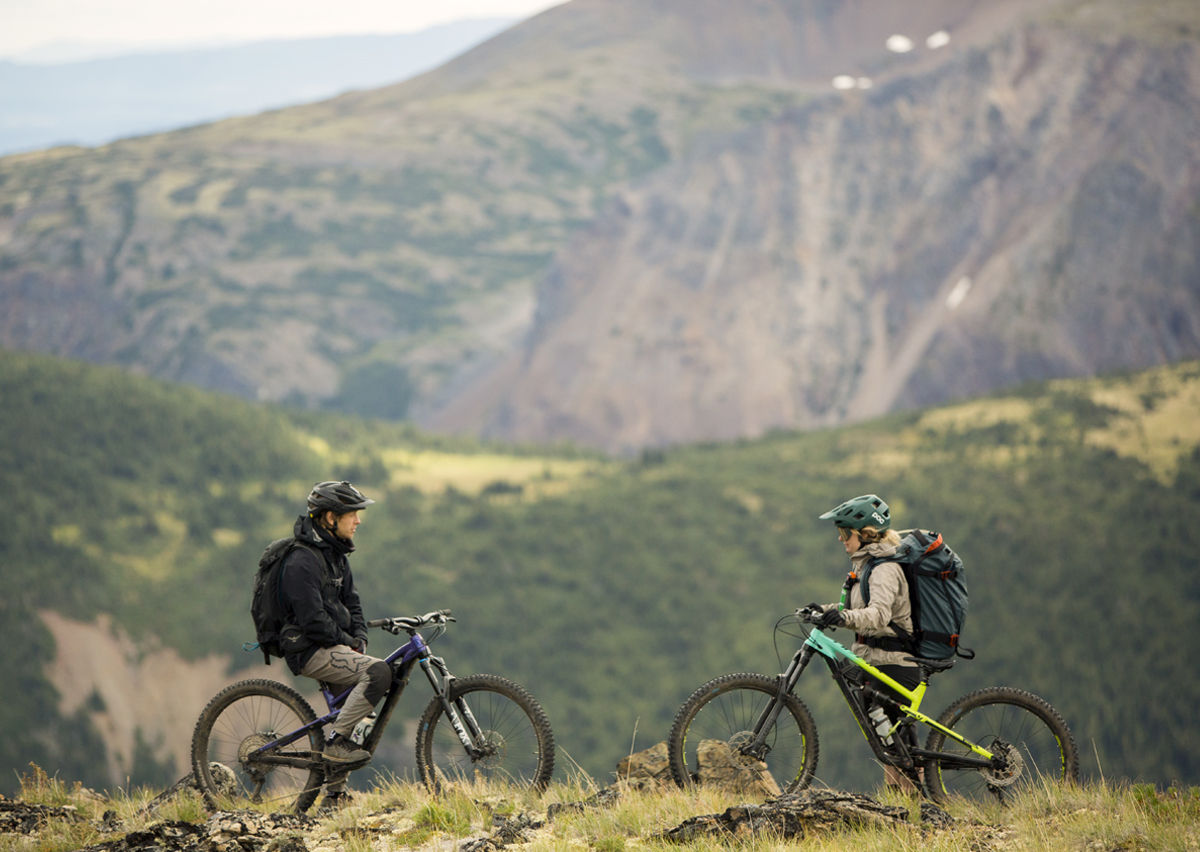 Alpine Biking in Babine Mountains Provincial Park. Photo Abby Cooper
•
Over the years I've visited, via road-tripping from Squamish BC, quick weekend dashes via flight from Vancouver and one time, I even took a train across Northern BC with my mountain bike, but that's a whole other story.
Let's get right into it, if you're going somewhere to mountain bike, gathering the trail beta is of utmost importance. Following the mountain bike mind hierarchy beckons additional beta on patios, local brews, warm showers, cozy accommodations, and gear shops. With top-notch options in every category, you'll soon understand why Smithers makes the perfect basecamp for mountain bike adventures.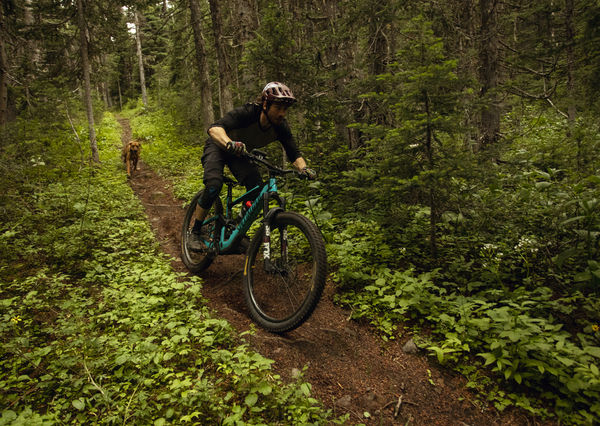 Places to Ride
Starting with the class and OG riding zone of Smithers, The Bluffs. The Bluffs is the network most bikeable from town and has seen some recent upgrades in the last two years including a buffed-out up track which has really increased the ability to clock laps. The riding in the Bluffs is like a history book that's up to date.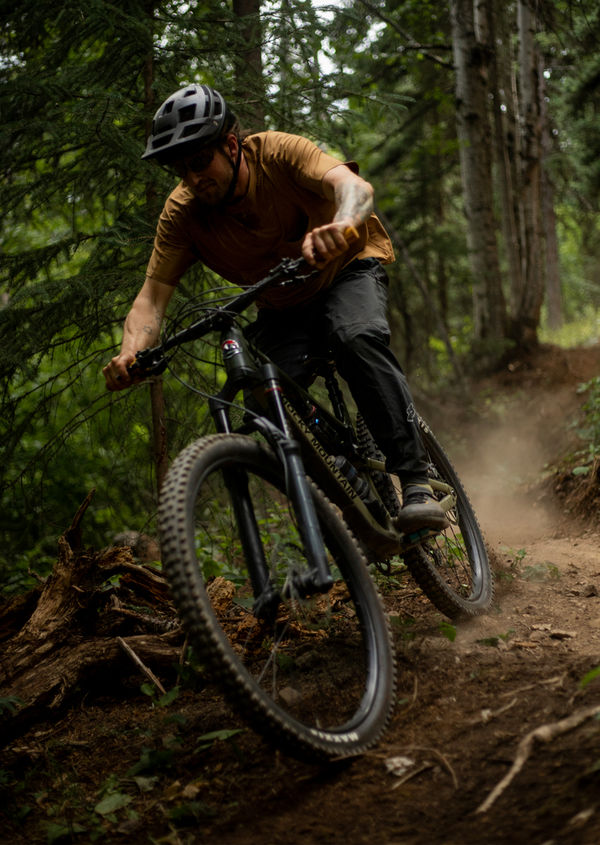 There's some old-school tech, doses of loamers, steep on-camber flow and some new-school flow - we're talking about table tops and berms baby! There's a skills park at the base for the kids and kids at heart, which also makes for a playful route back to the parking lot. The network has a few junctions which make it possible to switch up your trail of choice mid-ride should you desire. With 42 trails and counting it's hard to select an all-time favourite, but my flavours of the minute include The Shining, New Shiny Penny and Auntie Flo.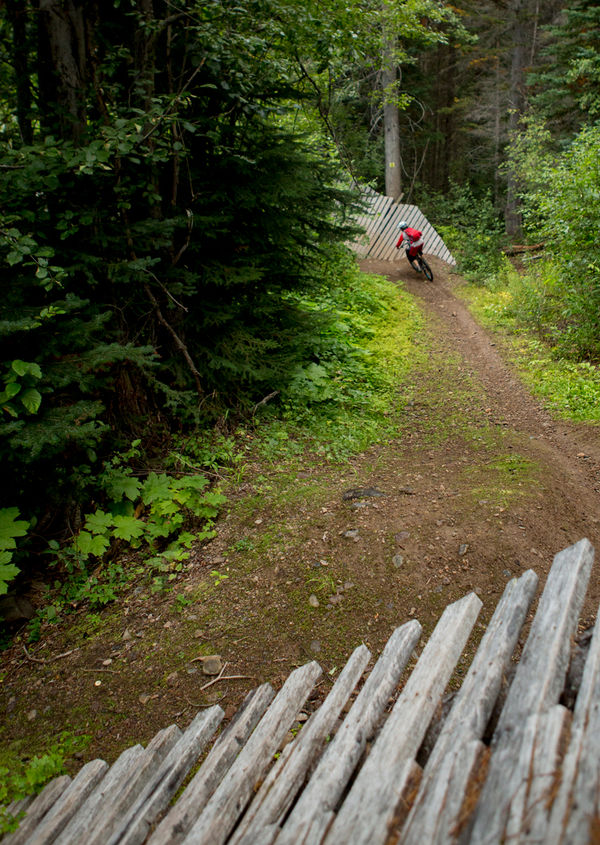 The Ptarmigan Bike Trails is home to two equally rad rides. Pedal the FSR for a dose of cardio or snag a shuttle buddy - either way - these two trails will make you want to lap them back-to-back. Huckin Eh is fast and flowy. Features can be hucked or rolled to your choosing, but worth a peek before going full huck. The trail is super playful and a crowd-pleaser for a variety of riding abilities. Pump Daddy follows suit with big features ripping for the huck and rollable terrain. A section of tech mid-ride adds a little spice to the otherwise smooth and manicured single track.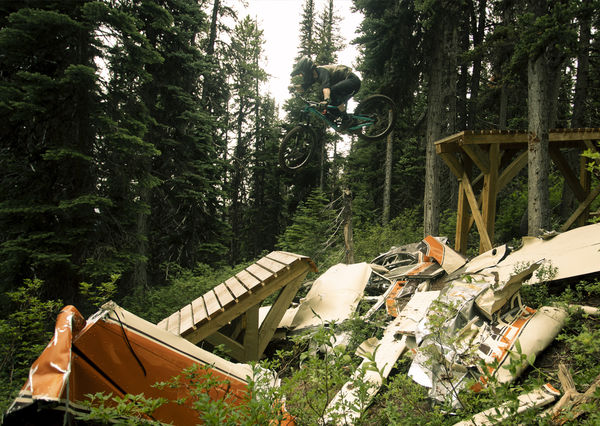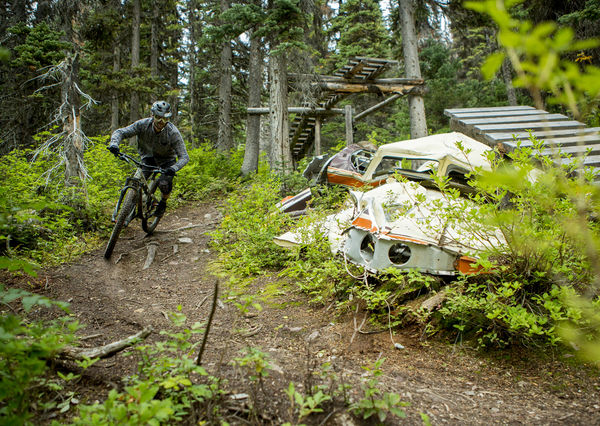 Designated shuttle zone (unless you're an e-biker with a knack for long FSR climbs), the Piper Recreation Area cannot be skipped. Most well known for the trail Piper Cross, in which a blue single track brings you to remnants of a crashed Piper Plane, which I should add is gappable with a ride around. The namesake trail is an equal attraction for locals and tourists because the riding is just that fun. Piper Down offers an old-school tech riding style while the contrasting Pay Dirt is a machine-built jump trail. All three of these trails end with a playful ride out on Fuzzy Monkey.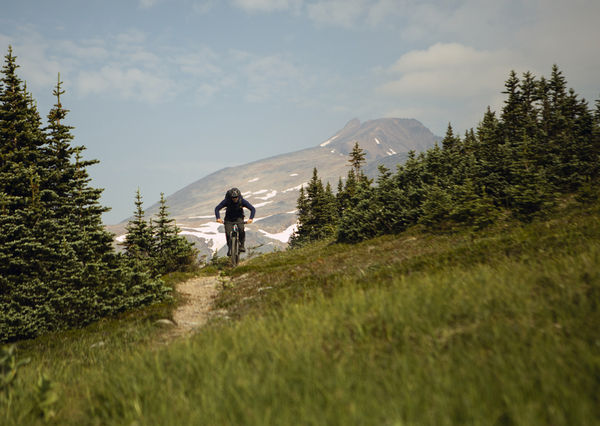 Still technically in the Piper Recreation Area, and still very much a shuttle trail, Backdoor is in a league of its own. An optional push into the subalpine on Hudson Bay Mountain delivers single track, skinnies and epic views of town below. The lower section of Backdoor is step tech and not for the faint of heart, single track senders rejoice - this long lap is going to be your favourite.
The Smithers Mountain Bike Association has been busy maintaining and building - I'd strongly encourage a Karma donation to keep the progression rolling! Big things continue to be in the works for this crew.
Mountain bike traverse anyone?
The Cronin Pass bike trail is chalked with alpine, jaw-dropping views, playful single track, shale slopes, goats, and history to boot.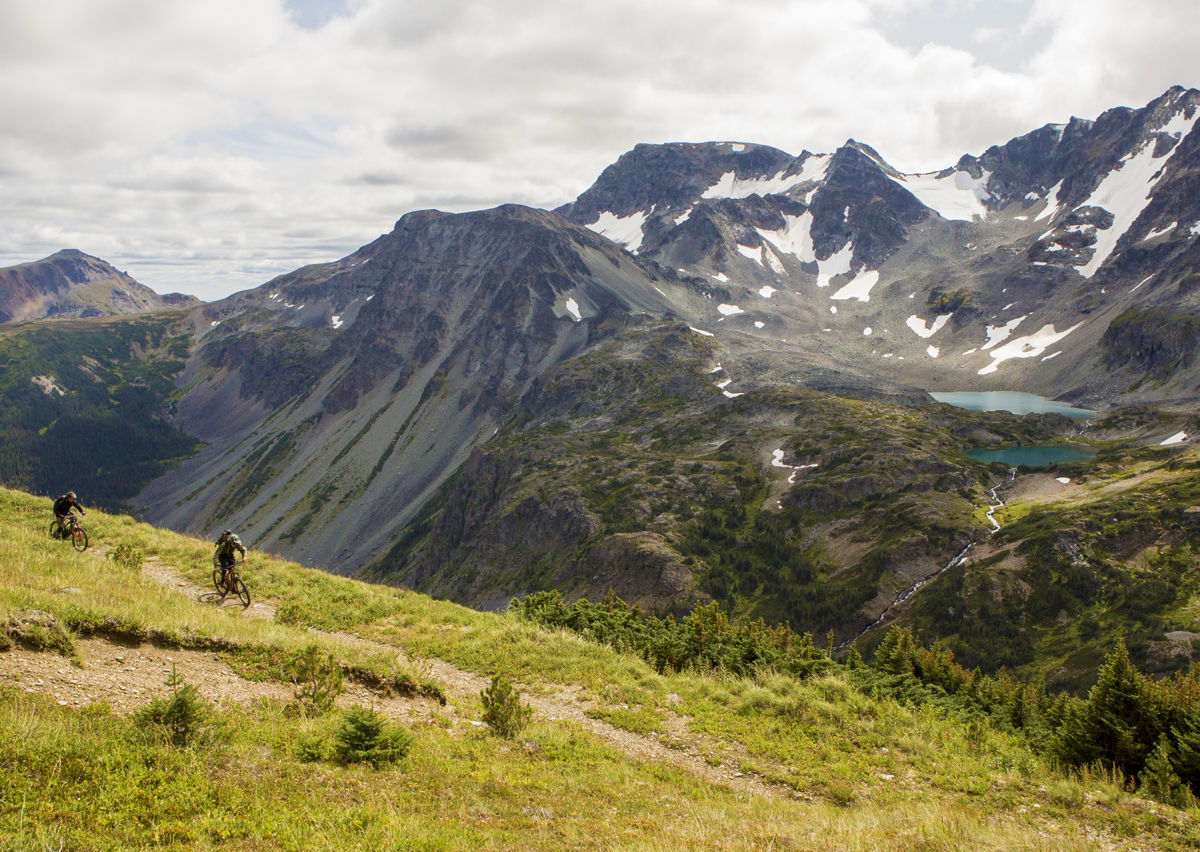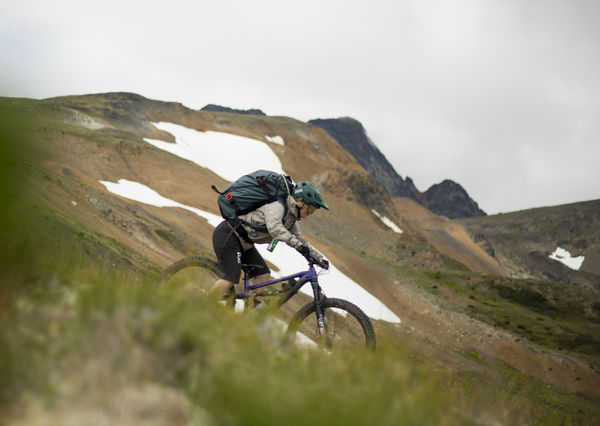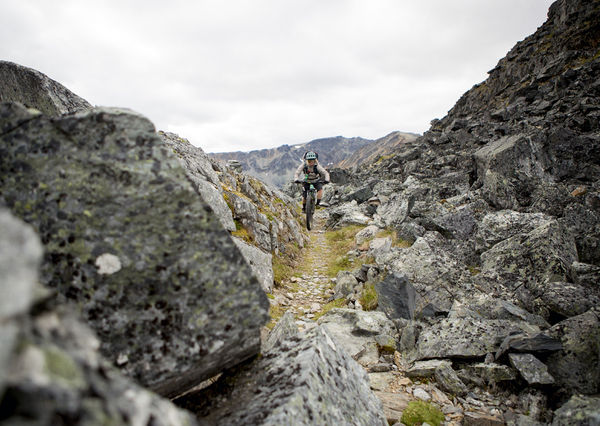 I'm not saying you should leave Smithers, because there is ample riding for weeks on end, and the town, welp, it's perfect, but we all get a little antsy, crave a little drive or cave to curiosity of what's around the corner and that's okay too! Good news, you can continue to explore the neighbouring communities and make it back to those cushy accommodations without packing up your life because there are a handful of day trip-able riding zones.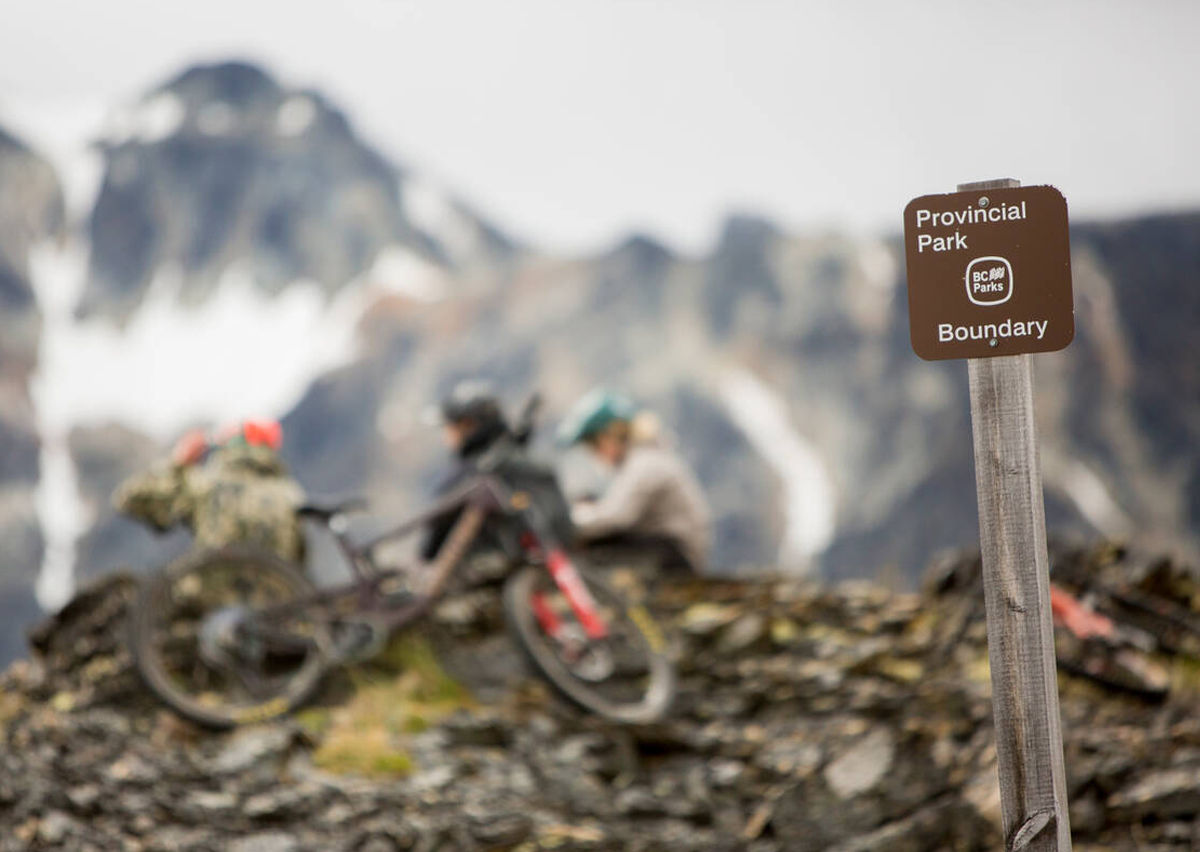 Alpine Biking, Cronin Pass, in Babine Mountains Provincial Park. Photo Abby Cooper
•
Bike-friendly accommodations
It really does make a difference to stay where bikes are welcome, there's nothing worse than the hallway glare as your hub sings en route to your room. That being said, be a good hotel guest and give it a wash before entering any accommodations.
Prestige Hudson Bay Lodge: Probably the most spacious rooms in town for hosting multiple bikes per room. It is situated in a quiet yet central location - aka walk or bike to town or the Bluffs.
Aspen Inn: The mountain lodge atmosphere and decor make this accommodation option feel instantly cozy. There is a pool and restaurant/pub (Aspen Riverhouse) built into the hotel complete with an aprés bike ride patio.
Fireweed Motor Inn: The motel format has individual front doors with access right to the outdoors which means no long hallways to navigate with a bike in tow. Some rooms come set with a kitchenette and there is onsite laundry which is always appreciated while on a mountain bike trip.
Florence Motel: Easy to keep to yourself, enjoy a coffee in the sunshine right outside your room and have the ability to book a suite with a kitchen + multiple rooms pending on your needs.
If you're travelling with a group and want to book a big place for yourself or are just interested in that outta-town vibe try Driftwood Lodge or Jollymore Ranch.
Local VRBO and Airbnb bookings can also be a good solution if you're after a yard or prefer a more intimate accommodation experience. I've personally stayed in the Studio on Main with my bike and loved the location (Hi Smithers Brewing!) and modern yet cozy amenities. The one straightforward stairwell was no issue for me, but might not be the first choice for all.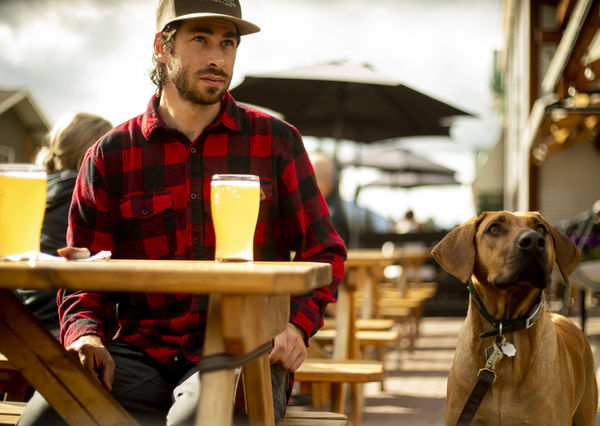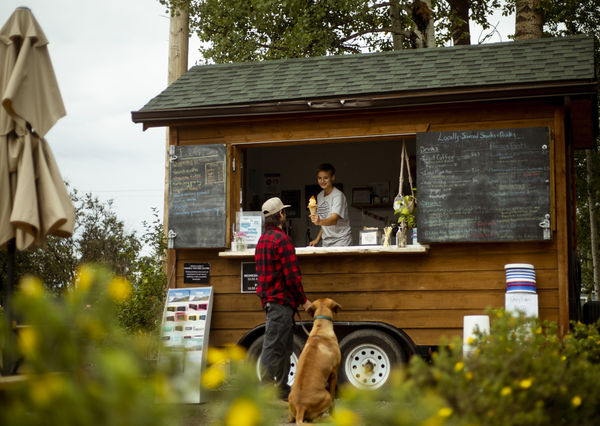 Bike-friendly patios
The art of planning the perfect bike ride all hinges on whether or not it ends on a patio. Okay, not really because the riding is good enough regardless of what happens after. In all seriousness, it is nice to be able to bike to or from dinner, coffee, or ice cream and it can be important to go somewhere where you can keep your eyes in view. Here's what Smithers has on tap in the bike-friendly patio department.
Bike shops
Whether you're ogling a new kit or in search of a repair, McBike is the go-to spot in Smithers that has it all - friendly staff included. They carry a large selection of bike and bike accessory brands. They're also no strangers to the nature of last-minute maintenance. For myself, they've kept me rolling a few times - most recently it was a pump, a helmet the trip before and a few trips ago it was a stuck pedal while frantically packing my bike back into its bike bag before a flight.
Rose Pedal Repair is a bike shop specializing in maintenance and repair. They offer online booking and stock a few select items like OneUp Tools and tires. The service is top notch and the vibes are laid back.
The short? The riding in Smithers is epic. The plethora of trails offers a bit of everything for everyone. Pair that with the well-rounded offerings and amenities of town - why leave? Honestly, I ask myself this question every time and I'm certain one day I just won't.