Add to Bookmarks
You'll be surrounded by mountains and hundreds of miles of untracked snow.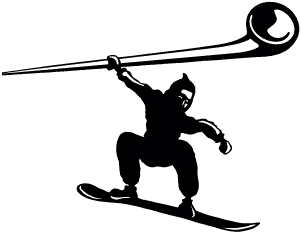 Self-guided and professional-guided backcountry ski touring is spectacular in the Bulkley Valley. There is generally enough snow up high to ski from November through May and enough terrain to suit the most demanding skier on ALPINE TOURING or TELEMARK. Our town has great SKI SHOPS that can advise on where to ski and assist with your gear needs. Professional backcountry SKI GUIDES are also available.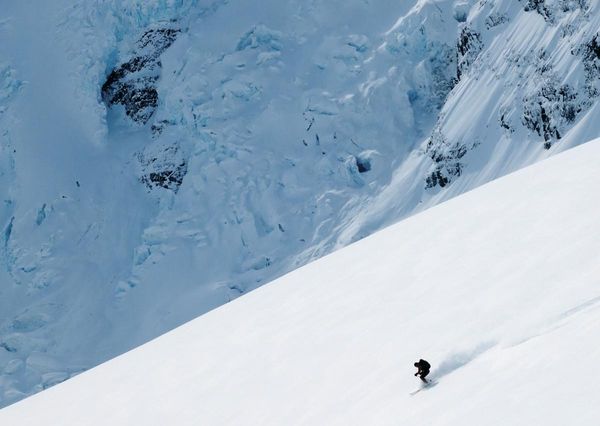 Bear Mountaineering & Burnie Glacier Chalet
A short helicopter flight gets you in to the remote and beautiful Burnie Glacier Chalet for high quality self-guided or professional ACMG-guided backcountry skiing. Burnie Glacier Chalet is known for its DEEP POWDER, MAJESTIC GLACIERS, SOARING PEAKS, GOURMET FOOD, HOT SAUNAS and skilled team of ACMG-CERTIFIED MOUNTAIN and SKI GUIDES. Burnie is operated by Bear Mountaineering which also offers backcountry ski courses, and other GUIDED EXPEDITIONS.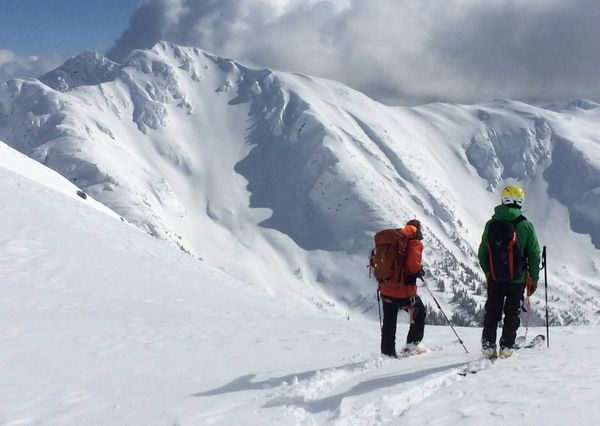 Hyland Backcountry Services
Hyland Backcountry Services offers custom and scheduled BACKCOUNTRY or HELI-SKI trips and AVALANCHE TRAINING courses with ACMG-CERTIFIED GUIDE Sean Fraser, based out of Smithers.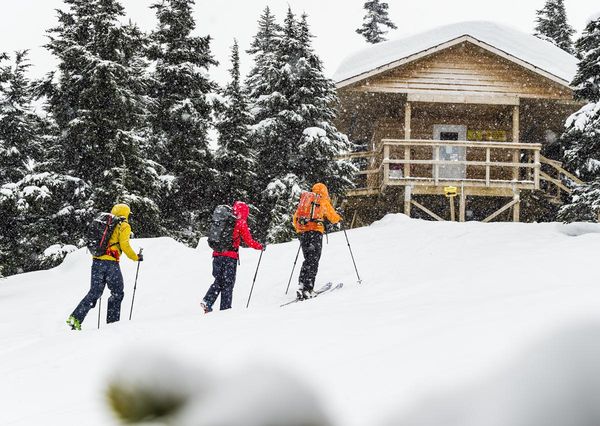 Hankin-Evelyn Backcountry Skiing Recreation Area
The Hankin-Evelyn Backcountry Recreation Area — 45 minutes from Smithers —offers BELOW-TREELINE SKIING and ACCESS ROADS that are maintained throughout the winter, making it a perfect spot for SELF-GUIDED DAY TRIPS. This NON-MOTORIZED ski touring terrain is a one of a kind "no-lifts ski resort" with 13 CUT RUNS and ALPINE BOWLS, the terrain options make it an excellent destination for both BEGINNER and EXPERT backcountry skiers alike. The area — maintained by the VOLUNTEER-RUN BBSS (Bulkley Backcountry Ski Society) – also lends itself to low-elevation SNOWSHOEING and CROSS-COUNTRY SKI loops.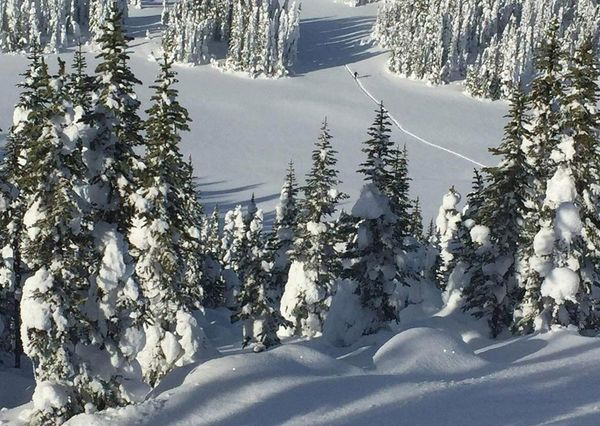 Canyon Creek Ski Area
You'll find 22 km of wilderness trails suitable for cross-country and backcountry skiing in a high-elevation snowbelt that results in cold dry powder for most of the winter. Elevation of the trails range from 1032 meters up to alpine at 1576 meters.
Canyon Creek Ski Area is managed by the BV Outdoor Recreation Society (BVORS) and the Canyon Creek Recreation Society in collaboration with Rec Sites and Trails BC